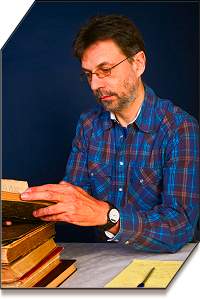 Finding the right attorney for a divorce is an extremely important and personal decision. Take the time to properly pick your attorney. The outcome of your family law case will impact your future dramatically!  Here are six keys to finding the right representation:
Experience
Most attorneys these days have narrowed their practice to one or a few areas of the law. Divorce law is a very specialized field therefore it is important to find a lawyer that concentrates his or her practice in the particular area of law that you need – whether it's divorce, child custody, domestic violence or another family law category. An experienced divorce lawyer will understand the philosophies and tendencies of the judges in the various jurisdictions. That knowledge is extremely valuable and should be used to your benefit.
Past Client References
An extremely valuable way to gain insight about a particular attorney is to find out what former clients say about the lawyer. Ask family, friends, church members or co-workers if they know of a good family law attorney. Also, most lawyers can give you references of former clients who have agreed to serve as a reference for the lawyer.
Professionalism, Reputation and Integrity
Some people facing a divorce initially think that hiring a "shark" type lawyer who will "fight dirty" is best. Ethics, professionalism and integrity are important.  Consider this:
If an attorney is willing to be unethical in some situations, what makes you sure that the attorney will deal honestly with you?
Has the lawyer adopted the American Bar Association Civility Standards for Family Law Practitioners?
Finding the right attorney for a divorce includes checking out your attorney's Martindale-Hubbell rating as to both ethics and legal ability. These ratings are a well-respected source based upon confidential ratings by an attorney's peers.
Reputation can be a tricky subject. Be cautious of "high profile" lawyers because many have reputations cultivated through specializing in criminal law, not family law matters.
Lawyer's Website
A lawyer's website can be useful to learn a lot about the lawyer. Review the website from top to bottom. You should be able to learn a great deal about the lawyer and his/her philosophy about the services offered. How does the lawyer differentiate his/her services from competitors?
Communication and Access
Why Communication Is Important
Schedule an initial conference to meet and talk with the attorney.
"Do you like his/her communication style?"
Some attorneys may appear great on paper or have a recognizable name in the community. Finding the right attorney for a divorce involves examining their unique traits. It is extremely important that you are able to communicate together well and that the lawyer is willing to listen.
Many lawyers like to talk but fail to adequately listen. Lawyer dissatisfaction is often rooted in communication problems.
Access Is Imperative
Unlike lawyers who practice in areas other than family law, divorce lawyers spend much of their time in court and their time at the office is often consumed with client conferences. Learn about the office policies of the lawyer.
"Are phone calls and emails returned promptly?"
Be sure that the lawyer has experienced support persons available to assist.   You should always be able to schedule phone conferences to discuss details of your case. Divorces are often very emotional and without attorney access, clients' frustrations can multiply unnecessarily.  An attorney should answer your questions and help counsel you through the difficult times. Good family lawyers have figured out procedures to maintain client communications despite often being scheduled very tightly.
Multi-Disciplinary Approach
Many traditional family law attorneys still believe that their obligation to their client is a narrow one.  They believe it is  essential to resolve only the legal issues and leave the matters pertaining to the client's emotional stress and anxiety, financial concerns and divorce transition issues to other professionals. This approach, while typical with many lawyers, tends oftentimes to leave a client paralyzed for months and even years after a divorce.
Some family lawyers, however, view their role very differently and have forged strong relationships with various professionals from other disciplines including accountants, mental health counselors, social workers and financial planners. These independent affiliates can assist to provide a multi-disciplinary team approach to resolve clients' legal problems. Taking this more holistic view of clients' needs can help clients avoid unnecessary emotional distress as well as save money and time.
To be continued…
Robert L. Mues is the managing partner of Dayton Ohio law firm, Holzfaster, Cecil, McKnight & Mues, LPA, and has received the highest rating from the Martindale-Hubbell Peer Review for Ethical Standards and Legal Ability. Mr. Mues is also a founding member of the "International Academy of Attorneys for Divorce over 50" blog.
© 2007 – 2018, Ohio Family Law Blog. All rights reserved. This feed is for personal, non-commercial use only. The use of this feed on other websites breaches copyright. If this content is not in your news reader, it makes the page you are viewing an infringement of the copyright.

About The Author: Robert L. Mues
Robert Mues is the managing partner of Dayton, Ohio, law firm, Holzfaster, Cecil, McKnight & Mues, and has received the highest rating from the Martindale-Hubbell Peer Review for Ethical Standards and Legal Ability. Mr. Mues is also a founding member of the "International Academy of Attorneys for Divorce over 50" blog.
How to Select a Divorce Lawyer – Six Keys to Finding the Right Attorney for a Divorce