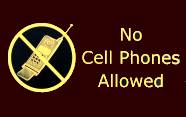 Judges are particularly annoyed by lawyers (and their clients) who:
ignore the rules of court;
fail to prepare;
arrive late;
repeat themselves;
act rudely;
make frivolous arguments;
mislead the court;
argue with the judge;
refuse to talk settlement; and
request a last-minute continuance.
I can add a few from my own experience:
allow your cell phone to ring while in court;
dress inappropriately;
interrupt other people who are speaking;
chew gum while in court;
bring a baby or child to court; and
generally act belligerently without proper decorum.
Source: "Sure-Fire Ways to Alienate the Trial Judge", Excerpted from Convincing the Judge: Practical Advice for Litigators , by Cecil C. Kuhne III
© 2008 – 2018, Ohio Family Law Blog. All rights reserved. This feed is for personal, non-commercial use only. The use of this feed on other websites breaches copyright. If this content is not in your news reader, it makes the page you are viewing an infringement of the copyright.

About The Author: Robert L. Mues
Robert Mues is the managing partner of Dayton, Ohio, law firm, Holzfaster, Cecil, McKnight & Mues, and has received the highest rating from the Martindale-Hubbell Peer Review for Ethical Standards and Legal Ability. Mr. Mues is also a founding member of the "International Academy of Attorneys for Divorce over 50" blog.
10 Ways to Alienate the Judge