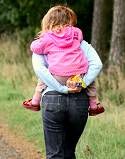 Transition to one's "new" life after the divorce can be stressful and difficult for many people. The level of that stress often is dependant upon the issues surrounding the divorce as well as the level of acrimony afterwards. Maintaining friends and keeping a support group is important psychologically for most people to help them move forward after the divorce. But, as many divorced individuals will tell you, this transitional process can be awkward and painful. If mutual friends of yours have gone through a divorce, you too know that post divorce interaction with each person can be a challenge.
If you are struggling with this situation, let me recommend that you take a minute to read an excellent article recently published in the Yuma Sun written by Bill Reed. Not only does he accurately capture much of the conflict involved, but he also includes insights from both the perspective of the divorced couple but also their friends. There are 13 "behavior rules" included that were suggested by Counselors Dee Ring Martz, Beth Lieberman and Robin Wall who share their professional advice to divorcing couples and their friends about how to maintain friendships through the transition.
© 2008 – 2018, Ohio Family Law Blog. All rights reserved. This feed is for personal, non-commercial use only. The use of this feed on other websites breaches copyright. If this content is not in your news reader, it makes the page you are viewing an infringement of the copyright.

About The Author: Robert L. Mues
Robert Mues is the managing partner of Dayton, Ohio, law firm, Holzfaster, Cecil, McKnight & Mues, and has received the highest rating from the Martindale-Hubbell Peer Review for Ethical Standards and Legal Ability. Mr. Mues is also a founding member of the "International Academy of Attorneys for Divorce over 50" blog. Mr. Mues has also been a dog owner for 55+ years, and just recently, he and his wife are the owners of "Ralph", a rescued mixed Wire Hair and Jack Russell Terrier.
Divorce Transition: What Happens To Our Friends Now?