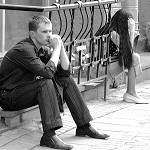 Gordon Gibb recently wrote an excellent article for lawyersandsettlements.com about the importance of hiring an experienced divorce lawyer. He lasers in on the topic with his opening sentences. "If there ever was a more important role for lawyers and litigation professionals, it is in family law. Corporate law, environmental law, even real estate law has nuthin' on the complexities and the drama that explodes from divorce petitions, custody battles-even who gets to keep the family dog". He concludes with "Experts suggest that if your relationship looks as though it is coming apart and you're considering divorce, the best couple of hundred bucks you'll ever spend is by sitting down with a reputable family law firm for a consultation. In an hour, the family attorneys can give you a pretty good idea of what you might be in for, what the dynamic, the payout and the cost, the likely custody arrangement, and in a nutshell what kind of life you're going to have at the end of it all. It may not be pretty, and after hearing the hard facts you might think twice about dissolving your relationship, and try to patch it up instead."
If unfortunately you find you marriage "on the rocks", be proactive and talk to a qualified and experienced family law attorney at the outset. Don't simply rely on advice from friends who have gone through a divorce. Divorce cases are very fact sensitive and outcomes vary dramatically based on subtle nuances. Nuances that only a qualified family law attorney can flesh out and properly assess.
Click here to read Mr. Gibb's entire article.
© 2008 – 2018, Ohio Family Law Blog. All rights reserved. This feed is for personal, non-commercial use only. The use of this feed on other websites breaches copyright. If this content is not in your news reader, it makes the page you are viewing an infringement of the copyright.

About The Author: Robert L. Mues
Robert Mues is the managing partner of Dayton, Ohio, law firm, Holzfaster, Cecil, McKnight & Mues, and has received the highest rating from the Martindale-Hubbell Peer Review for Ethical Standards and Legal Ability. Mr. Mues is also a founding member of the "International Academy of Attorneys for Divorce over 50" blog. Mr. Mues has also been a dog owner for 55+ years, and just recently, he and his wife are the owners of "Ralph", a rescued mixed Wire Hair and Jack Russell Terrier.
An Experienced Family Law Attorney – PRICELESS!