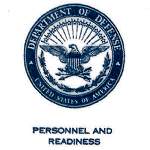 I hate to get too technical, but I recently learned that there has been a significant change in the manner in which the Defense and Accounting Service will allow a continuation of payments to a former spouse after the military member/retiree dies. This SBP procedure used to be simple for the attorney. Previously, all that was needed was a timely letter from the attorney to DFAS requesting the election along with a copy of the court order and decree.
Guess what? After September 27, 2008, the ONLY manner such a survivor benefit election can be accomplished is by submitting to DFAS a completed DD 2656-10 form along with a copy of the decree. If the old approach is utilized, the election will NOT be valid. Click here to see a memo from the Under Secretary of Defense dated May 30. 2008, indicating the change.
The time perimeters have not changed. If the member/retiree requests the coverage, the deadline is one year from the date of the divorce. If the former spouse requests the coverage, she must send in this DD 2656-10 form within one year of the filing of the court order terminating the marriage.
Our law firm handles many military divorces, in part because we are located near Wright Patterson Air Force Base in Dayton. Unfortunately, it seems that these significant changes have not been publicized widely. Failing to implement this new procedure after September 27, 2008 will undoubtedly result in an invalid election and problems for counsel who had represented the former spouse of the member of the military.
Please note there is a similar notice but a different form for Reserve Personnel.   Click here for the new DD 2656-10 form.
© 2008 – 2018, Ohio Family Law Blog. All rights reserved. This feed is for personal, non-commercial use only. The use of this feed on other websites breaches copyright. If this content is not in your news reader, it makes the page you are viewing an infringement of the copyright.

About The Author: Robert L. Mues
Robert Mues is the managing partner of Dayton, Ohio, law firm, Holzfaster, Cecil, McKnight & Mues, and has received the highest rating from the Martindale-Hubbell Peer Review for Ethical Standards and Legal Ability. Mr. Mues is also a founding member of the "International Academy of Attorneys for Divorce over 50" blog. Mr. Mues has also been a dog owner for 55+ years, and just recently, he and his wife are the owners of "Ralph", a rescued mixed Wire Hair and Jack Russell Terrier.
New Military Survivor Benefit Election (SBP) Procedure