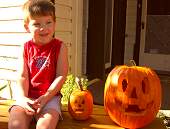 A recent study correlating divorce rates among parents with ADHD children was recently conducted by Brian T. Wymbs and William E. Pelham, Jr., at the University of Buffalo, and published in the October, 2008, issue of the Journal of Consulting and Clinical Psychology. The conclusions included that raising ADHD children can place a strain on any marriage. The results showed that 22.7% of couples with an ADHD child became divorced by the child's 8th birthday, as contrasted with 12.6% in the control group whose child had not been diagnosed with ADHD. Interestingly, after the child reached the age of 8 years old, there was not a significant statistical difference in the divorce rates between couples with or without an ADHD child. For more information about the study, including the characteristics which may impact the likelihood of a divorce, click here.
© 2008 – 2018, Ohio Family Law Blog. All rights reserved. This feed is for personal, non-commercial use only. The use of this feed on other websites breaches copyright. If this content is not in your news reader, it makes the page you are viewing an infringement of the copyright.

About The Author: Robert L. Mues
Robert Mues is the managing partner of Dayton, Ohio, law firm, Holzfaster, Cecil, McKnight & Mues, and has received the highest rating from the Martindale-Hubbell Peer Review for Ethical Standards and Legal Ability. Mr. Mues is also a founding member of the "International Academy of Attorneys for Divorce over 50" blog. Mr. Mues has also been a dog owner for 55+ years, and just recently, he and his wife are the owners of "Ralph", a rescued mixed Wire Hair and Jack Russell Terrier.
Are Parents with ADHD Children at a Higher Risk for Divorce?