While not directly on the topic of family law per se, Attorney Joe Balmer, head of the estate planning and probate department at Holzfaster, Cecil, McKnight & Mues, has written an important article on Medicaid planning that warrants reading.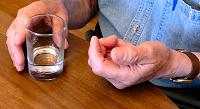 Thanks to Ohio's Long-term Care Partnership Program, which became effective in September of 2007, it is now possible to protect more of one's assets from Medicaid spend down through the use of certain long-term health insurance policies. However, certain criteria must be followed and it is important to purchase any such policy from an experienced long-term health care insurance professional.
Long-term health care services include help with activities of daily living, home health care, respite care, hospice care, adult day care, nursing home care and assisted living facility care. Neither Medicare nor most traditional health care insurance plans cover most costs of long-term care.  Statistics show that the current life expectancy of a 65 year old is 18 additional years and in 2005, 5 percent of all people 65 years or older resided in a nursing home.  Therefore, if affordable, long-term, health care insurance should be a consideration in anyone's estate planning. Due to Ohio's Long-term Care Partnership Program, additional consideration should be given to acquiring long-term health care insurance. Now, if certain criteria are met, an individual can protect one additional dollar of assets from Medicaid for every dollar used in long-term care insurance benefits. For example, if an individual receives $200,000 in long-term care insurance benefits before he or she exhausts his or her benefits and has to look to Medicaid, he or she can shelter an additional $200,000 of other assets from the Medicaid spend down process. To be eligible, the insurance must meet the following criteria:
Must be issued after September 10, 2007;
The insured must be a resident of Ohio when coverage first becomes effective;
The policy must be a federally tax qualified plan base on IRS Code;
The policy must meet strict consumer protection standards and
The policy must include certain protections against inflation.
As one can see from the criteria listed above, a policy should only be acquired after discussions with a long-term care insurance professional and only acquired through such a professional. However, if appropriate and economically feasible to an individual,a long-term care insurance policy through the Ohio Long-term Care Partnership Program may provide tremendous savings and asset protection against future health care needs. If interested, you should discuss this further with your estate planning and elder law attorney and financial advisor. To read the Ohio Administrative Regulation pertaining to the Ohio Long-term Care Partnership Program, click here.
© 2008 – 2018, Ohio Family Law Blog. All rights reserved. This feed is for personal, non-commercial use only. The use of this feed on other websites breaches copyright. If this content is not in your news reader, it makes the page you are viewing an infringement of the copyright.

About The Author: Joseph E. Balmer
Joseph Balmer manages the Probate, Trust and Estate Administration department at Dayton, Ohio, law firm, Holzfaster, Cecil, McKnight & Mues, and has been certified by the Ohio State Bar Association as a specialist in Estate Planning, Trust and Probate Law since 2006.
New Strategies To Protecting Assets From Medicaid Through Long Term Health Care Insurance