In the second part of a two part series, Attorney Robert Mues looks at the legal aspects of Virtual Visitation.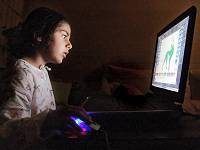 Ohio Revised Code Section 3109.051(A) provides, in part, that, "Whenever possible, the order or decree permitting the parenting time shall ensure the opportunity for both parents to have frequent and continuing contact with the child, unless frequent and continuing contact by either parent with the child would not be in the best interest of the child." In 2006, a bill was introduced in the Ohio Senate to allow Juvenile or Domestic Relations Courts to grant a reasonable amount of "electronic communication" between a parent and a child so long as the electronic communication was in the child's best interest and the equipment was readily available. In Senate Bill 341, electronic communications was defined as "communication facilitated by the use of methods of communication such as the telephone, electronic mail, instant messaging, video conferencing, or other wired or wireless technologies via the internet, or another medium of communication that allows a party who has been granted parenting time, companionship, or visitation rights to communicate with a child during times in which the child is not physically present with the party." While the Ohio bill stalled in committee. Florida, Utah, Texas and Wisconsin have all enacted "virtual visitation" statutes.
Magistrate Elaine Stoermer of the Montgomery County Domestic Relations Court had written an excellent article on the subject five years ago! At that time, she commented that "technology has progressed from rotary dial to the internet, to picture phones to TV phones."  Costs were much more of a factor then. Computers and broadband internet access are now common place. Both parents and children have become much more techology savvy. So many of the obstacles, inherent then with newly emerging technology, have been eliminated.
I searched for "virtual visitation" cases all across the country while researching this article. I could not find any Ohio cases. The most interesting analysis was contained in Gilbert v. Gilbert, 730 N.W.2d 833, issued by the Supreme Court of North Dakota in 2007. The Court stated:
The district court can also consider whether virtual visitation can be used to supplement in-person visitation.  Virtual visitation includes using the telephone, Internet, web-cam, and other wireless or wired technologies to ensure the child has frequent and meaningful contact with the non-custodial parent. It is most useful in cases such as this where the child and non-custodial parent are accustomed to seeing each other on a regular basis but no longer will be able to because of the relocation. Virtual visitation is not a substitute for personal contact, but it can be a useful tool to supplement in-person visitation. Virtual visitation is becoming more widely recognized as a way to supplement in-person visitation. See, e.g., Tibor, 1999 ND 150, ¶ 26, 598 NW.2d 480 ("modern transportation reduces the measure of distance from days to hours, and instant communication is available through phone and cable links"); McCoy v. McCoy, 336 N.J.Super. 172, 764 A.2d 449, 454 (App.Div.2001) (using the Internet to enhance visitation was creative and innovative); Fla. Stat. Ann. §61.13001(9)(a) (2007) (urges courts to consider virtual visitation in relocation cases); Utah Code Ann. §30-3-33(14) (2007) (advisory guidelines for parent-time arrangements suggest using virtual visitation to supplement in-person visitation); Wis. Stat. Ann. §767.41 (2007) (parenting plan should include information about using electronic communication between child and parent).
Judges even in contested cases should consider including provisions for video conferencing and other virtual visitation options especially where the parents have computers and the financial means to pay the costs associated with the interactive services. When the parties agree and are cooperative, the language in the order may simply say "The parties shall cooperate in utilizing interactive electronic communication technology including internet email, instant messaging, web cam/video conferencing or other wired/wireless technologies with each parent as a supplement to in-person parenting time." While this language might suffice in some cases, in most cases, more detailed language would be suggested to avoid misunderstanding and contempt motions. Michael Gough, credited as the father of virtual visitation and founder of the Virtual Visitation Portal has listed 10 items which the drafter of the order should consider including:
Which forms of "virtual visitation" are being ordered (video conferencing, email, video mail, instant messaging, etc.).
Equipment required (hardware, software and internet connection)
Installation and training services.
Which parent is required to pay for necessary equipment and services.
Schedule, e.g., days of the week, number of times per week, and times of day for virtual visitation to occur.
Which parent is responsible to initiate the virtual visitation session.
Deadline for custodial parent to have equipment ready and video conferencing in full operation.
If equipment malfunctions or breaks, what time period is allowed for computer repair before court sanctions are triggered.
Incorporation of the Children's Bill of Rights, if one exists for your state.
Remedies and sanctions for noncompliance, including contempt and attorneys fees.
The benefits of virtual visitation are many.  But perhaps the most important is that implementing these additional interative communications may help reduce the negative psychological impact of separation on a child.  Kids often blame themselves when parties divorce and separate.  So whatever parents can do to reduce children's anxieties or feelings of abandonment will help the children's emotional development into adulthood.
© 2009 – 2018, Ohio Family Law Blog. All rights reserved. This feed is for personal, non-commercial use only. The use of this feed on other websites breaches copyright. If this content is not in your news reader, it makes the page you are viewing an infringement of the copyright.

About The Author: Robert L. Mues
Robert Mues is the managing partner of Dayton, Ohio, law firm, Holzfaster, Cecil, McKnight & Mues, and has received the highest rating from the Martindale-Hubbell Peer Review for Ethical Standards and Legal Ability. Mr. Mues is also a founding member of the "International Academy of Attorneys for Divorce over 50" blog. Mr. Mues has also been a dog owner for 55+ years, and just recently, he and his wife are the owners of "Ralph", a rescued mixed Wire Hair and Jack Russell Terrier.
Virtual Visitation: Part 2 – Legal Aspects