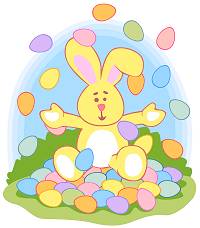 Holidays for those that have become divorced can be very difficult times. Easter is no exception. Have old memories of good times and happiness morphed into feelings of anger, regret and pain? We all know that Easter, in its most religious meaning, is the celebration of the resurrection of Jesus Christ. Some European countries stop the daily ringing of the church bell on Thursday in memoriam of the death of Jesus Christ. The daily tradition begins once again the early morning hours of Easter Sunday in commemoration of the resurrection. Devout Christians in America celebrate Easter in the spiritual manner, as do devout Christians all over the world.
But regardless of your religious beliefs, from a practical standpoint, Easter is about forgiveness, life, and in a sense, everlasting life. For those of us, however, who think about Easter in terms of the Easter Bunny, coloring eggs, surviving sugar-crazed kids, or spring break, Easter can still be a time of reflection and resurrection. If you feel that you have not been able to transition well from your divorce and are stuck in a negative emotional "time warp", isn't it time to commit to making a positive change? Or, in a sense, make a resurrection, or a return to life?
Some Steps To Hopefully Help Get You There:
See a psychologist/therapist to help you with divorce transition issues;
Join a divorce support group in your area;
Become involved with a church;
Join a volunteer organization to help others;
Perhaps adopt a pet to love and nurture;
Try to smile, laugh and be more pleasant;
Simply be kinder to others and less self-absorbed;
Do something nice for yourself;
Risk sharing your feelings with others; and
Commit to a new attitude and starting a new chapter in your life.
While these suggestions aren't novel or intended for everyone, the objective of this article is to encourage some self-reflection and, hopefully, motivate people paralyzed after divorce to make progress towards personal happiness. It all comes down to making a commitment to yourself to move forward and adopt a new mindset. Dayton Psychologist, Gregory Ramey, describes this as changing the way that you feel by changing the way that you think. Isn't it about time? May this Easter season be that time in your life-your emotional re-birth! Don't you deserve it?
To read Dr. Gregory Ramey's article posted on the Ohio Family Law Blog on January 31, 2009, about Eliminating Stress, click here.
© 2009, Ohio Family Law Blog. All rights reserved. This feed is for personal, non-commercial use only. The use of this feed on other websites breaches copyright. If this content is not in your news reader, it makes the page you are viewing an infringement of the copyright.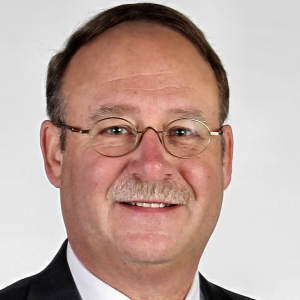 About The Author: Robert L. Mues
Attorney Robert "Chip" Mues has been focusing his legal practice throughout Southwest Ohio primarily in divorce and family law matters since 1978. Chip is passionate about family law and has proudly published the Ohio Family Law Blog since 2007. In addition, he is the managing partner of Holzfaster, Cecil, McKnight & Mues. To learn more about him or the law firm, visit the firm's website at www.hcmmlaw.com. Appointments are available in person, over the phone or by Zoom. Call us at 937 293-2141.
Did Your Ex-Spouse Take the Easter Baskets? Resurrection After the Crucifixion of Divorce…