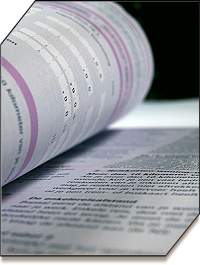 As the end of the year approaches, the following simple tax tips can keep taxes as low as possible.
Charitable gifting. Charitable donations may be used as deductions against your taxable income.  However, all charitable donations must be supported with written receipts unless under $250 in which case a bank record is sufficient.  Also, donations of services or your time are not tax deductible.
Gifting in general. Each individual may gift up to $13,000 per year to an unlimited number of individuals without filing a gift tax return.  Any gifts over $13,000 per year reduce the lifetime gift tax exclusion of $1,000,000.  Once the lifetime exclusion is exhausted, gift taxes must be paid.
Pay property taxes early. Real estate taxes are deductible.  For taxes due early next year, if you pay them this year, you can use them as a deduction.
Sell poor performing securities. Losses can be offset against gains reducing any capital gains.  Excess losses can be deducted, but only up to $3,000 per year.
Increase retirement plan contributions. Retirement plan contributions reduce taxable income.
Increase business expense purchases. Purchases of business equipment, supplies, etc., can be used as taxable deductions.
Maximize necessary medical expenses. The purchase of prescription drugs in bulk, eyeglasses, health insurance premiums, and doctor bill payments can be used as deductions.  However, medical expense deductions are limited to the amount exceeding 7-1/2% of your adjusted gross income and only can be used if you itemize your deductions.
Following any of the above-described recommendations should help reduce your tax liability or increase your refund next spring.
© 2009 – 2018, Ohio Family Law Blog. All rights reserved. This feed is for personal, non-commercial use only. The use of this feed on other websites breaches copyright. If this content is not in your news reader, it makes the page you are viewing an infringement of the copyright.

About The Author: Joseph E. Balmer
Joseph Balmer manages the Probate, Trust and Estate Administration department at Dayton, Ohio, law firm, Holzfaster, Cecil, McKnight & Mues, and has been certified by the Ohio State Bar Association as a specialist in Estate Planning, Trust and Probate Law since 2006.