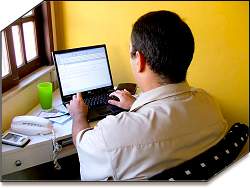 Here is a list of links to various online assessment tools that might be valuable for those interested in learning where they might score in areas that can frequently impact a marriage. Originally, I just intended to post an online depression assessment tool since many people going through a divorce suffer from some degree of depression. But once I started on the project, as you can see, the list kept growing. Here they all are:
Additionally, if these assessment tools are not what you are looking for, consider checking out my previous post, "Divorce Calculator – We have an App for That." Economist, Betsey Stevenson, from the University of Pennsylvania's Wharton School in Philadelphia, developed the calculator based upon a recent study which has shown that the lowest divorce rates are among people who marry later in life and have more education; the highest divorce rates are among those who marry young with less education.
In any event, if you have a problem, please recognize that counseling with a qualified psychologist can work wonders as long as you are committed to the process!
© 2009 – 2018, Ohio Family Law Blog. All rights reserved. This feed is for personal, non-commercial use only. The use of this feed on other websites breaches copyright. If this content is not in your news reader, it makes the page you are viewing an infringement of the copyright.

About The Author: Robert L. Mues
Robert Mues is the managing partner of Dayton, Ohio, law firm, Holzfaster, Cecil, McKnight & Mues, and has received the highest rating from the Martindale-Hubbell Peer Review for Ethical Standards and Legal Ability. Mr. Mues is also a founding member of the "International Academy of Attorneys for Divorce over 50" blog.
Online Assessment Tools – Do You Think You Might Have a Problem?