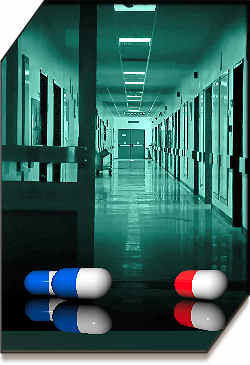 There remains great concern among seniors about how the new Health Reform Law will affect them, and it will be years before the true effect of the law among this group of citizens is known.  However, some aspects of the law are clear, and the hope is that the overall positives will outweigh the negatives when all is said and done.
Among the negatives are broad cuts in projected Medicare payments to insurance plans, hospitals, nursing homes, and other service providers.  Although many projections have been made, this is one area in which it is too early to evaluate the size of reductions or its effect.  Another negative is that those seniors enrolled in private insurance plans under Medicare Advantage will likely face higher premiums and reduced benefits.  Prior to passage of the new law, private insurers were subsidized by the government to manage Medicare programs on the government's behalf.  The government will begin lowering the subsidies to these private plans likely resulting in higher premiums to the insured.  Also, although basic Medicare benefits will not be reduced, extras such as eyeglasses may be reduced or eliminated.
There are also significant benefits for seniors in the new health reform law.  One is the elimination of the drug prescription "doughnut hole".  The "doughnut hole" is a gap in Medicare prescription coverage that begins when an individual has spent the first $2,830 of prescription expense in a year and continues until he/she has spent $4,550 when Medicare begins paying 95% of the expense.  This year, seniors will receive $250 to fill the "doughnut hole".  Next year, seniors who reach the "doughnut hole" will receive a 50% discount on brand-name prescriptions and 7% on generics.  The gap will narrow each year until 2020, when the "doughnut hole" will disappear entirely.
Another benefit for seniors is expanded wellness and preventive care coverage.  Beginning in 2011, many preventive services will be available at no charge for seniors who receive Medicare.  Mammograms and other cancer and diabetes screening will be available at no charge. Also available at no charge will be annual wellness visits, allowing for individuals to receive health risk assessments and personalized prevention plans.
Other highlights of the plans, which will or may affect seniors are as follows:  basic Medicare benefits will not be cut; those with preexisting conditions will be able to get insurance coverage through the government until 2014, at which time all insurance plans must cover pre-existing conditions; makes health insurance more affordable for some-starting in 2014, many individuals and families will get tax credits to help them purchase insurance coverage.
It is still very unclear how Medicare cuts will affect the quality of as well as the cost of private health insurance.  Chris Pulos, a principal at Brower Insurance Agency in Dayton, is very knowledgeable on this subject. He has spent extensive time reading and reviewing every page of the law.  Pulos shared his thoughts and said, "Although this Bill is now law, the situation is still fluid.  I believe over the course of the next few years there will be many changes to the legislation.  As we approach 2014, (where the real teeth in this Bill exists) our politicians and the public will have to address and maneuver through the complexities of executing the provisions within the law; and we are hopeful that they will be able to simplify this process for the public good, prior to that target date."  We all hope that the new health care reform will overall put the Medicare program in a better position over the long term than it has been before or would be without the reform legislation. Time will tell.
© 2010, Ohio Family Law Blog. All rights reserved. This feed is for personal, non-commercial use only. The use of this feed on other websites breaches copyright. If this content is not in your news reader, it makes the page you are viewing an infringement of the copyright.

About The Author: Joseph E. Balmer
Joseph Balmer manages the Probate, Trust and Estate Administration department at Dayton, Ohio, law firm, Holzfaster, Cecil, McKnight & Mues, and has been certified by the Ohio State Bar Association as a specialist in Estate Planning, Trust and Probate Law since 2006.
How the New Health Care Reform Will Affect Seniors