Complicit : Tattletaling Required on Local Ohio Campuses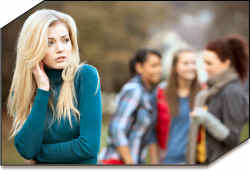 Students at local universities should be more aware of their surroundings while on their school's campus.  Few students are aware that both University of Dayton (UD) and Wright State University have a charge called "Complicit" within their Codes of Conduct.  The charge of "complicit" allows the schools to discipline students who have not actually engaged in behavior that violates the Codes, but who have witnessed that behavior in other students.
Complicit Charge in University of Dayton's Code of Conduct
At UD, the Code of Conduct defines "Complicit" as the finding that, "it is clear that the student witnessed, was present at, and/or has been determined to be responsible for allowing (condoning by failing to report) violations to occur in their assigned residence (room, suite, apartment, and/or house)."  This means that a student can be charged as complicit if a student sees another student violating the Code of Conduct, even if they do not participate. Failing to report is enough to find that student as complicit. While the Code states that the violation must be in the student's assigned residence, a representative from the UD Office of Community Standards and Civility stated that that residence can be interpreted to include the entire building in which a student's dorm room can be found.
Complicit Charge in Wright State University's Code of Conduct
Wright State is not as strict on their definition of "Complicit".  At Wright State, it is defined as "condoning, supporting, or encouraging any violation of the Code of Student Conduct.  Students who anticipate or observe any violation of the Code are expected to remove themselves from association or participation in any such behavior." Students at Wright State can remove themselves from risk by simply walking away from the situation and will not be found complicit.
Complicit Charge in Military Acadamies' Code of Conduct
The concept of discipline for witnessing violations of another student is also present in military academies.  The United States Military Academy at West Point's Cadet Honor Code requires that students at the academy report lying, cheating, or stealing by other students.  However, even this requirement is less stringent than the "Complicit" charge at UD, as West Point's students are required to report only after confrontation of suspected violator and determination that there was an actual violation.  The United States Air Force Academy has the same requirement in their Code of Conduct.
The goal of the honor code at the military academies is to reinforce the ideal that a soldier's word is his bond.  Therefore, forcing all students to monitor the other students' behaviors makes violating the honor code and getting away with it nearly impossible.  However, the goal is to develop the ethical nature of the students to ensure that they are reliable, trustworthy soldiers.  The honor code is important in military academies, as it is the same honor code used for the military and armed forces.
Effects of Being Complicit
UD's Office of Community Standards and Civility stated that the charge of "Complicit" is a new addition to their Code this year. The definition at UD essentially makes all students snitches on other students while in their dorm buildings.  Even if a student left the situation and walked away from the violating behavior, that student would not escape risk, as they will be found complicit.  In order to avoid being found complicit, the UD students must report other students who they see violating the Code, whether those students are their friends, roommates, or strangers.
Perhaps the most troubling aspect of UD's "Complicit" charge is that unless the disciplinary action results in the student's suspension, or any greater charge, there is no recourse for students to seek an appeal of the judgment.  The Office of Community Standards and Civility stated that students may seek a review of their entire disciplinary record after being charged.  Unfortunately, the review, if granted, only provides the review of the record by the Director of the Office of Community Standards and Civility and the Vice President.  While the two officials may make changes to the information as requested, there is no guarantee that their review of the record will change the outcome.  The Office of Community Standards and Civility keeps the disciplinary records of all students for seven years.
While disciplinary records are not public information, many employers ask students to provide them when applying for jobs.  Additionally, while students may not recognize the risk when they are deciding to stick around the bad behavior or whether to leave and report, knowing that future employers may see charges such as, "Complicit in Use of Illegal Drugs" or "Complicit in Vandalism of Private Property" should encourage all students to protect themselves in all situations.
Ultimately, all students need to be aware of their surroundings when on campus.  Whenever the situation is one that could potentially lead to disciplinary action, students should leave immediately and avoid being found complicit.  Additionally, UD students should be sure to report any behavior that may be a violation of the UD Code of Conduct.  While few people will want to snitch on their friends and other acquaintances, protecting oneself from lasting disciplinary action, by avoiding being found complicit, should be the first priority.  While the goal of the Code may be noble, it does not seem fair to turn all students into mandatory reporters for the school; however, in order to avoid the risk, UD students must report the behavior to protect their own futures. Be sure to check the specific language in the Code of Conduct at other Colleges or universities to avoid potentially severe future ramifications.
ABOUT HCM&M: Our law office is located within walking distance from the University of Dayton and close to the other Universities/Colleges in the Dayton area. Our practice includes defending students in criminal cases, Code of Conduct violations, and disciplinary matters. If you, your son or daughter, have been charged with a crime (such as being complicit) or are being investigated either by campus or local police, call us for a free confidential consultation to better understand your rights and what to expect.  To schedule the consultation, please contact Holzfaster, Cecil, McKnight & Mues at (937) 293-2141.  In addition, we have an emergency phone number, (937) 760-4357, which an attorney answers around-the-clock.
Much credit and appreciation goes to our law clerk, Amanda Porterfield,  for her assistance with this article!
© 2012, Ohio Family Law Blog. All rights reserved. This feed is for personal, non-commercial use only. The use of this feed on other websites breaches copyright. If this content is not in your news reader, it makes the page you are viewing an infringement of the copyright.
About The Author: Jessica M. Shively

Complicit: Tattletaling Required on Local Ohio Campuses