Longer Life Spans Factor Into Higher Divorce Rates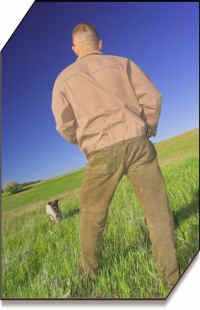 Divorce rates for the general population throughout the United States have stabilized over the past several decades.  However, that's not true for baby boomers.  Divorce rates among couples over 50 have doubled over the last two decades according to a recent study by Bowling Green State University Professor Susan L. Brown.  In the 1990s, fewer than 1 in 10 people who divorced were 50 or older.  In 2009, that figure soared to 1 in 4.  Dr. Brown utilized data from the federal government's 2009 American Community Survey.  She also looked at demographics and found the highest rates were among black couples and the lowest rates among white couples.  Older adults who divorced also tended to be less educated than those who remained married.
Dr. Brown identified a number of factors that might help explain the increase in the divorce rates among baby boomers including longer life spans.  In addition, she found that the divorce rates for those who were in their second or third marriage was 2-1/2 times higher than for those in their first marriage.  Dr. Brown said, "Interestingly, these are baby boomers.  They were the first generation to come of age when we saw the rapid acceleration in premarital cohabitation and divorce rates in the '70s and the early '80s."  She added, "We have high expectations for what constitutes a good marriage today and we're looking for self-fulfillment and individual happiness in our relationships.  When you are 60, 65, you retire, (and say) 'Well, I can live another 20, 25 years.  Do I want to spend my life with that person?  Is she or he making me happy?'  And if not, well, divorce is a viable alternative."  Click the following link, 'Divorce in Middle and Later Life' if you'd like to read her study.
Divorce

Over 50

In my practice over the past 5 years or so, I have seen a significant increase in Boomers getting divorced. I was part of discussions about this situation with a group of prominent divorce lawyers throughout the United States and Canada. In 2010 those discussions evolved into the founding of the International Academy of Attorneys for Divorce Over 50. This organization focuses on the unique concerns of people over 50 years of age going through divorce and post-divorce matters.  If you want to learn more about our organization, visit us at www.divorceover50.org.

© 2012, Ohio Family Law Blog. All rights reserved. This feed is for personal, non-commercial use only. The use of this feed on other websites breaches copyright. If this content is not in your news reader, it makes the page you are viewing an infringement of the copyright.

About The Author: Robert L. Mues
Robert Mues is the managing partner of Dayton, Ohio, law firm, Holzfaster, Cecil, McKnight & Mues, and has received the highest rating from the Martindale-Hubbell Peer Review for Ethical Standards and Legal Ability. Mr. Mues is also a founding member of the "International Academy of Attorneys for Divorce over 50" blog. Mr. Mues has also been a dog owner for 55+ years, and just recently, he and his wife are the owners of "Ralph", a rescued mixed Wire Hair and Jack Russell Terrier.
Divorce Rates Double for Boomers