How Ohio's Long-Term Care Insurance Program Can Make Sense For You!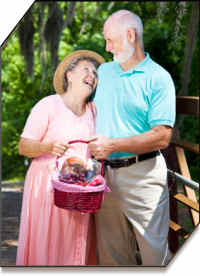 It is now almost 5 years since Ohio's long-term care partnership program was implemented in order to allow Medicaid participants to protect more of their assets from the Medicaid spend down process.  With the rising cost of long-term care and the effect that the recession has had on most individual's savings, this program is more valuable than ever.  A long-term health care insurance policy that meets certain criteria can provide tremendous savings and asset protection against future health care needs by allowing an individual to shelter an amount of assets equal to the amount of coverage under the policy.
Once again, the policy must meet the following criteria:
Must be issued after September 10,2007;
The insured must be a resident of Ohio when coverage first becomes effective;
The policy must be a federally tax qualified plan based on IRS Code;
The policy must meet strict consumer protection standards; and
The policy must include certain protections against inflations.
It was recently estimated that a 65 year old has almost a fifty percent chance of spending some time in a long-term care facility.  The average length of stay is 2 ½ years and 1 in 10 individuals stay for 5 or more years.  The 2012 Ohio median rate for a nursing home semi-private room is $200 per day and for a private room, it is $223 per day.  One's assets can be depleted very quickly.
Options and Benefits of Long Term Care Insurance
In order to provide more options to consumers, long-term care insurance providers have begun providing increasingly popular hybrid products, such as life insurance policies and annuities with built-in long-term health care benefits.  Chris van Breukelen of Long Term Care Insurance Agency here in Dayton, Ohio, has agreed to share her thoughts on the current status of long-term care insurance, the options available and the benefits that it provides.
"We have traditional plans that provide a pool of benefits, based on a monthly amount of coverage, number of year plan and level of inflation coverage.  They are customized to the needs of the clients.  In addition to the traditional plans, many families are now using hybrid products as Joe has mentioned.  These hybrid products provide additional flexibility by using an insurance or annuity product along with a long-term care insurance rider.  Regardless of the plan, we believe that long-term care insurance provides the following;  1) Choices and independence; 2) Avoidance of burdening your family; and 3) Protection of your assets."
Regardless of your situation, if you are interested in protecting assets for future generations and sheltering them from the Medicaid spend-down process, it is a good idea to discuss the matter with a long-term care insurance specialist such as Chris to see if long-term care insurance is an option that makes sense for you.
© 2012, Ohio Family Law Blog. All rights reserved. This feed is for personal, non-commercial use only. The use of this feed on other websites breaches copyright. If this content is not in your news reader, it makes the page you are viewing an infringement of the copyright.

About The Author: Joseph E. Balmer
Joseph Balmer manages the Probate, Trust and Estate Administration department at Dayton, Ohio, law firm, Holzfaster, Cecil, McKnight & Mues, and has been certified by the Ohio State Bar Association as a specialist in Estate Planning, Trust and Probate Law since 2006.
Care Insurance: Long-Term Health Care Update