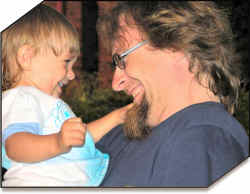 Previously my colleague, Anne Shale, posted a very informative article laying out the legal distinctions between sole legal custody and shared parenting in Ohio. Here is the link to her article.  Even though it was posted 3 years ago, the information is still correct.  Nonetheless, I think it would be helpful to expand, clarify and shoot down several shared parenting myths.
Shared parenting requires an equal parenting time allocation.
Not true.  The hallmark of shared parenting is that both mother and father stand on the same legal footing with respect to custody.  Each are equal legal custodians of their child(ren).  Customarily, there is a provision in the plan that specifies whether mother or father's city of residence is designated for schooling purposes. But this designation does not carry with it any greater custodial rights.  Under a shared parenting arrangement, the actual parenting time allocation can vary anywhere from a 50/50 split to just a few overnights per month for a parent. So don't just assume that shared parenting can't be an option just because of the amount of time the child will spend with each parent.
If we have shared parenting, I don't have to pay support.
Not true.  Whether the parents are operating under a shared parenting or sole custody arrangement does not by itself control child support obligations.  Many folks think that an easy way to avoid paying child support is to obtain shared parenting.  The deviation factors set forth in the Ohio child support statute R.C. 3119.23 apply in both sole custody and shared parenting arrangements.  The statute does state that when determining child support, a Court shall consider the amount of time the child(ren) reside in each parent's home.  So, a support deviation might well be appropriate if a child spends roughly equal time in each parent's home especially if the parties' incomes are close in amount.  But all relevant factors such as daycare, transportation and extra-curricular expenses need to be considered as well.
We can't have shared parenting if we live in different cities.
Not true. While most often, parents operating under a shared parenting plan live reasonably close to each other, the law does not mandate that. Shared parenting arrangements that work well are typically built upon good communication, flexibility and cooperation between mother and father.  So, the distance between homes is not the controlling issue.  There are many mothers and fathers who manage effective shared parenting of their kids even while living in distant states.
Most studies conclude that children raised under shared parenting plans where both mother and father had communicated and worked well together are producing healthy and happier adult children.  Shared parenting isn't right for everyone.  But, I believe it should be the first option to consider.  The facts and your unique circumstances need to be carefully evaluated by an experienced family law attorney to properly evaluate what form of custody arrangement is best for you and your children.
© 2012, Ohio Family Law Blog. All rights reserved. This feed is for personal, non-commercial use only. The use of this feed on other websites breaches copyright. If this content is not in your news reader, it makes the page you are viewing an infringement of the copyright.

About The Author: Robert L. Mues
Robert Mues is the managing partner of Dayton, Ohio, law firm, Holzfaster, Cecil, McKnight & Mues, and has received the highest rating from the Martindale-Hubbell Peer Review for Ethical Standards and Legal Ability. Mr. Mues is also a founding member of the "International Academy of Attorneys for Divorce over 50" blog.
Shared Parenting Misconceptions in Ohio