Tips On How To Make Thanksgiving Day Work For You After Divorce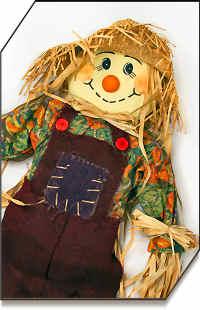 Thanksgiving marks the official beginning of the holiday season. Although usually less fraught with anxiety than Christmas, if it is the first "big holiday" since your estrangement from your spouse, you may be dreading the day. It also may be your first holiday without your children.
Going through a divorce can give you the perfect "excuse" to break with tradition and forget your own way of celebrating. Spending the holiday at home by yourself watching videos and eating Chinese take-out (yes, they are open on Thanksgiving) may be just what you need to do!
Or, here is what Evelyn did; she prepared a complete Thanksgiving dinner for herself of her favorite foods. She set the table with linen and candles and put on music she liked. Then she enjoyed the day celebrating by herself.
Divorce gives you the opportunity to listen to what you want and what works for you. It can be a time of loss of traditions, but it also can signal liberation from those traditions, rituals, and obligations that no longer have meaning for you.
If you decide to spend the holiday alone, some people may feel uncomfortable with your decision. Stand your ground. Know what is right for you. If you need to spend Thankgiving Day cleaning out the basement or making cookies, then do it! Pay attention to your own needs.
Set Alternate Plans For Thanksgiving Day
If your children are with you for the holiday, you may want to discuss alternate plans with them. Some families go to the movies on Thanksgiving Day, eschewing the big turkey for a big bag of popcorn. You can make new choices to fit your life. Above all remember, every holiday is only twenty four hours. You can get through twenty four hours! Next year won't carry the same weight as this year. You will be surprised when you look back on how far you have really come. You will be able to affirm that the journey was tough, but worth it!
Final Thoughts On Thanksgiving
One final word on Thanksgiving—whatever you decide to do, set aside a few minutes to express and feel your gratitude. You can do this in prayer, with your children, in a letter to yourself, or in volunteering. There are good things in your life. When you neglect to honor them, you give divorce too much power. Divorce is not your whole life but rather something that happens in your life!
© 2012 Donna F. Ferber, LPC, LADC is a psychotherapist in Farmington, CT, and is the author of the award winning "From Ex-Wife to Exceptional Life: A Woman's Journey through Divorce" now available in Kindle format for $9.99 as well as in paperback. To purchase Click here or visit www.donnaferber.com
Please click here to read another great Thanksgiving article written by Robert Mues titled, "Your Thanksgiving Doesn't Have To Be A Turkey".
© 2012, Ohio Family Law Blog. All rights reserved. This feed is for personal, non-commercial use only. The use of this feed on other websites breaches copyright. If this content is not in your news reader, it makes the page you are viewing an infringement of the copyright.

About The Author: Guest Contributor Donna F. Ferber, LPC, LADC
Donna F. Ferber, is a psychotherapist in private practice for over 31 years. She is a licensed professional counselor, a licensed alcohol and drug abuse counselor and an educator. Donna works with individuals and in groups. Her office is in Farmington, Connecticut.
Thanksgiving Anxiety? Don't Let Divorce Ruin Your Thanksgiving Day!