A New Study Suggests that Psychological Therapies Improve Life for Children with Post-Traumatic Stress Disorder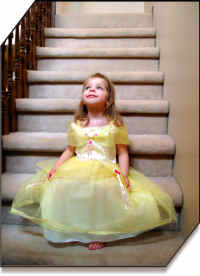 Post-traumatic stress disorder (PTSD) is highly prevalent in children and adolescents who have experienced traumatic events such as child abuse, violence, road accidents or natural disasters. In children, post-traumatic stress disorder can lead to delayed development and behavioral problems. More generally, it is associated with anxiety, depression and suicidal tendencies. The aim of this review was to examine the effectiveness of all psychological therapies for the treatment of post-traumatic stress disorder in children and adolescents.
In this first systematic review of post-traumatic stress disorder (PTSD) in young people age three to eighteen, researchers found that children diagnosed with post-traumatic stress disorder showed signs of improvement up to three months following treatment.  The psychological therapies used in the review were cognitive behavioral therapy (CBT), exposure-based, psychodynamic, narrative, supportive counseling, and eye movement desensitization and reprocessing (EMDR).
However, no systematic review analyzing the potential benefits of these therapies has been undertaken until now. This review published in The Cochrane Library focused on 14 studies that together involved 758 children aged 3-18 suffering from post-traumatic stress disorder due to sexual abuse, violence, road accidents or natural disasters.
Most studies reported on the effects of weekly therapy sessions no longer than a month after treatment. Children who were given psychological therapies showed significant improvements, and anxiety, depression and post-traumatic stress disorder symptoms were reduced.
There is fair evidence for the effectiveness of psychological therapies, particularly cognitive behavioral therapy, in treating post-traumatic stress disorder in children," said lead researcher Donna Gillies of the Western Sydney Local Health District in Westmead, Australia. "However, more effort needs to be devoted to increasing follow-up in children so we can understand whether these therapies are making a difference in the long-term."
More Studies Needed In Treatmant Of Post-Traumatic Stress Disorder
Overall, no one type of treatment was more effective than any other, but the psychological therapy for which there was the best evidence of effectiveness was CBT. Improvement was significantly better for up to a year following treatment.   As yet, there is no compelling evidence that prescribing drugs for post-traumatic stress disorder (PTSD) works in children.  Nonetheless, the researchers suggest that further studies are necessary to address the effects of different psychological therapies, as well as any differences or additive effects of drug treatment compared to psychological therapies.
© 2013, Ohio Family Law Blog. All rights reserved. This feed is for personal, non-commercial use only. The use of this feed on other websites breaches copyright. If this content is not in your news reader, it makes the page you are viewing an infringement of the copyright.

About The Author: Robert L. Mues
Robert Mues is the managing partner of Dayton, Ohio, law firm, Holzfaster, Cecil, McKnight & Mues, and has received the highest rating from the Martindale-Hubbell Peer Review for Ethical Standards and Legal Ability. Mr. Mues is also a founding member of the "International Academy of Attorneys for Divorce over 50" blog. Mr. Mues has also been a dog owner for 55+ years, and just recently, he and his wife are the owners of "Ralph", a rescued mixed Wire Hair and Jack Russell Terrier.
Post-Traumatic Stress Disorder Treatments Effective?