Military Members Must Meet The Residency Requirement To File For Divorce In Ohio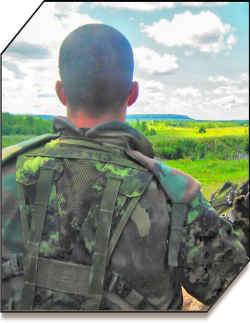 The Ohio Revised Code §3105.03 states that "[t]he plaintiff in actions for divorce and annulment shall have been a resident of the state at least six months immediately before filing the complaint." That being said, many people are often confused as to what is meant by the term "resident." When it comes to divorce, Ohio defines being a "resident" as being domiciled in Ohio. For one to be domiciled in a state, the person must have a home in the state, and he must have the intent on making Ohio his permanent home. He must have the intention of living and staying in the state of Ohio. When a person enters the military and is enlisted to service, his domicile remains where it was before his Military service unless he chooses to move to a new domicile where he intends to remain. Therefore, the real focus is a person's intent to remain in a state.
The court has stated that "Every person must have a domicile somewhere, and that domicile is not lost until a new one is acquired. A person abandons his old domicile and acquires a new one only when he chooses a new domicile, establishes an actual residence in the chosen domicile, and demonstrates a clear intent that the new domicile become his primary and permanent residence." Cleveland v. Landingham (1994), 646 N.E.2d 897. Because the residency requirement is based on the intent of the plaintiff, the court looks at evidence on a case-by-case basis to determine if there is an intent to live and stay in Ohio. Factors the courts may consider are where one receives their mail, where one is registered to vote, where one maintains their driver's license, where one pays taxes, and one's home of record, as well as others. Though these factors may be utilized by the court, most cases dealing with this topic truly hinge on the intent of the parties to return and remain in Ohio. See Heiney v. Heiney, 2004 Ohio 3453; Glassman v. Glassman (1944), 60 N.E.2d 716; Saalfeld v. Saalfeld (1949), 89 N.E.2d 165; Holtz v. Holtz, 2006 Ohio 1812 (Ohio Ct. Of App.).
The court in Heiney v. Heiney held that the parties met both jurisdiction and venue requirements for a divorce in Ohio, though they were residing in West Virginia because Husband was stationed there. The court based this finding on a few facts. First, it is important to note that the "legal residence" or domicile of a Military member also applies to that Military member's spouse. See Dobson v. Dobson (1998), 60 N.E. 2d 716. Because a spouse's domicile is based both on the Military member's domicile and the spouses intent, the court considered several facts including that Husband listed Ohio as his "home of record" upon entering the Military, that he maintained his operator's license in Ohio, and that the wife testified to her intent to return to Ohio within the year.
Military Members Legal Residence Defined
Military members may have both a "home state" and a "legal residence." These are not the same. A person's "home state" is the state in which the service member lived when he signed up for Military service. A person's "legal residence" is different; it is the state in which the Military member claims as his domicile or permanent home. Military members may claim one state as their home or domicile, but be stationed in a different state. The Servicemembers Civil Relief Act allows military members to pay taxes, register vehicles, vote, etc., in their "state of legal residence," rather than the state they are stationed in. This can sometimes result in a tax advantage because several states exempt military pay from state taxes. For these reasons the state of "legal residence" is a military service member's domicile and therefore, if their legal residence is Ohio, they may file for divorce in Ohio.
So, when a service member considers where to file for divorce, they need to think about where they live, have lived and intend to live. If he/she has a residence or home in Ohio where he has lived for at least six months, and intends to return and remain in Ohio after his service, then he should meet the requirement to file for divorce in Ohio.
© 2013, Ohio Family Law Blog. All rights reserved. This feed is for personal, non-commercial use only. The use of this feed on other websites breaches copyright. If this content is not in your news reader, it makes the page you are viewing an infringement of the copyright.

About The Author: Robert L. Mues
Robert Mues is the managing partner of Dayton, Ohio, law firm, Holzfaster, Cecil, McKnight & Mues, and has received the highest rating from the Martindale-Hubbell Peer Review for Ethical Standards and Legal Ability. Mr. Mues is also a founding member of the "International Academy of Attorneys for Divorce over 50" blog. Mr. Mues has also been a dog owner for 55+ years, and just recently, he and his wife are the owners of "Ralph", a rescued mixed Wire Hair and Jack Russell Terrier.
Military: What Does "Residency" Really Mean for Those Who Serve?