The ABC's of College Loans – Plan How To Pay For College!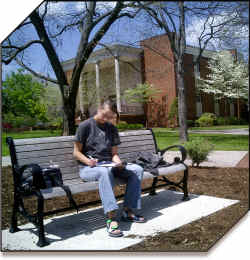 College tuition has risen drastically in the past 15 years.  In 1980, a public university cost around $2,000 a year for just tuition.  The average in 2010 is at $8,085 and continuing to rise at a rate of almost 4-5% a year.  With these rising costs, one would be surprised to notice the drastic increase in college applicants.  Today, nearly 1 in 3 young adults have a bachelor's degree, and nearly 70% of young adults have some sort of college experience.  This increase in college tuition and applicants has led to a large accumulation of student loans.   Below, we're going to take a look at some hypothetical scenarios, and some recent developments in legislation that can affect the future of new students and can have significant impacts on the choices they make.
First, we will take a look at what FAFSA is, and what it can tell you.
FAFSA is the Free Application for Federal Student Aid.
FAFSA, like the acronym states, is FREE.  Never pay someone to complete your FAFSA for you.
One of the most important things you learn from your FAFSA is your EFC, which means Expected Family Contribution.   This is the amount that you (or your family) are expected to contribute to your college education.  This number is derived by accounting for you and your family's savings, income, and family currently enrolled in college.  Your EFC will tell you how much in loans you may need to take out.
Federal or Private Loans?
Depending on your EFC, you may be required to obtain Private Loans through companies like Sallie Mae, or Wells Fargo.  These loans are dangerous as their rates are significantly higher than that of a Federal Loan (FED=3%, PRIV=6-8%).
Generally, these loans cannot be consolidated with your Federal Loans.  Meaning, they will consistently be separate monthly payments.
Federal Loans are always the better choice in deciding which loans to take. They offer significantly lower rates; and following your graduation, you may consolidate these loans.  Consolidation allows you to make one monthly payment and secure a long term lower rate.
Hypothetical College Plan:
This hypothetical isn't meant to scare, but to give a realization of how expensive college actually is and how good planning, saving, and career choice can have a significant impact on you or your child's life.
University of Dayton (Private)
4 years of tuition and housing:  approx. $156,000.
If you choose to repay this loan on a 10 year fixed rate of 6.8%, your monthly loan repayments will be $1795.00.  This means your annual salary would need to be around $220,000.00 to repay this loan and live comfortably.
Conclusion:
When you make your college plans, student loans need to be a significant factor in the decision.  There are numerous plans that parents can take advantage of to reduce the impact student loans will have on their children.  Ohio has what's known as a "529 Plan" which allows parents to save money, tax free, and at a large interest rate to be used for qualified education expenses.   This plan can greatly reduce the impact of student loan debt on your child.
Do not jump into college without a realistic and prudent plan.  Know your expenses, your career options and salaries, how you plan to pay for college, and what you expect from college.  Plan wisely!
© 2013, Ohio Family Law Blog. All rights reserved. This feed is for personal, non-commercial use only. The use of this feed on other websites breaches copyright. If this content is not in your news reader, it makes the page you are viewing an infringement of the copyright.

About The Author: Robert L. Mues
Robert Mues is the managing partner of Dayton, Ohio, law firm, Holzfaster, Cecil, McKnight & Mues, and has received the highest rating from the Martindale-Hubbell Peer Review for Ethical Standards and Legal Ability. Mr. Mues is also a founding member of the "International Academy of Attorneys for Divorce over 50" blog. Mr. Mues has also been a dog owner for 55+ years, and just recently, he and his wife are the owners of "Ralph", a rescued mixed Wire Hair and Jack Russell Terrier.
College Expenses: The Impact Of Student Loan Debt On Your Child