Practical Tips To Protect Yourself If Marriage Ends In Divorce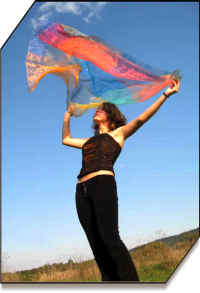 In the season of weddings, it occurs to me that while many of us received  advice when we got married, most of it was about how to keep the relationship vibrant  (never go to bed angry) or (in my generation) how to keep your man happy (" a way to man's heart is through his stomach").
While we still love the romance of weddings and marriage and hope for happily ever after, we also cannot ignore the reality that approximately 50% of all marriages end in divorce. And while NO one walks down the aisle thinking well, if this doesn't work, I will just get a divorce, there are some important issues for a young woman to keep in mind as she makes this life-changing decision. Because, as we all know, S…T Happens.
Put your heart and soul into your marriage, work to be loving and understanding and listen well, never take each other for granted and treat each other with respect; but since there are no guarantees, make sure you take care of yourself. Your marriage may not end in divorce – sometimes someone dies – even at a young age. Here are some very practical things you can do to protect yourself in case something goes awry and you are on your own again.
Keep your education current, your licenses up to date and your finger on the pulse of your profession. Women who suffer most in widowhood or divorce are those who opted out of the work force to be stay-at-home moms. Now they find themselves unemployable, their licenses have expired and their skills are obsolete. They have no idea what is going on in their field. Even if you choose to stay home and raise your kids, do not shut yourself off from your professional life. You never know when you will need to re-enter the work force.
When your children are going off to school (kindergarten not college!), make sure you go back to work/school-even if it is part time. You can take on consulting roles, substitute teach, take per-diem assignments. Keeping a toe in the workforce waters maintains your connection back into a good job if the need arises.  A bonus of getting involved in your own career/profession is it will keep you young, vital and interesting.
Next, always keep your own credit and make sure your name is on the deed to both your home and car titles. This is especially important if your spouse passes. Without this proof of ownership havoc can ensue.
Finally, read your tax returns and if you don't understand them, don't sign them. This is especially true if your spouse is self-employed and hiding monies. Anything you sign you will be responsible for.  If your husband (even your ex-spouse) is found in default and owes the government back taxes, the IRS will come after you for payment.
Fairytale Marriage Can Turn Into Nightmare Of Divorce
Planning ahead does not make you a cynic, it makes you practical. It is just one more way to continue to take care of yourself throughout the course of your life. It is a mistake to rely completely on another: while he may have your best interests at heart now, just ask any divorced woman what can happen when a once fairytale marriage turns into the nightmare of divorce.

© 2013 Donna F. Ferber, LPC, LADC, is a psychotherapist in private practice in Farmington, CT since 1986. This article is adapted from her first book, From Ex-Wife to Exceptional Life: A Woman's Journey through Divorce, which is now available in Kindle format for $9.99 as well as in paperback. To read more about the author and her work, please visit www.donnaferber.com
[Reprinted from Donna's June 29, 2013, blog article: "Unusual Marriage Advice for Brides"]
© 2013, Ohio Family Law Blog. All rights reserved. This feed is for personal, non-commercial use only. The use of this feed on other websites breaches copyright. If this content is not in your news reader, it makes the page you are viewing an infringement of the copyright.

About The Author: Guest Contributor Donna F. Ferber, LPC, LADC
Donna F. Ferber, is a psychotherapist in private practice for over 31 years. She is a licensed professional counselor, a licensed alcohol and drug abuse counselor and an educator. Donna works with individuals and in groups. Her office is in Farmington, Connecticut.
Marriage Advice for Brides – Plan Ahead!