How To Obtain Reasonable Attorney Fees At The End Of A Domestic Relations Case
Local Rule entitles Award of Attorney Fees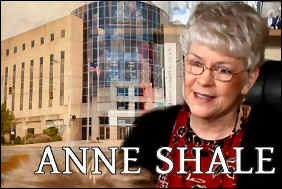 In my last Family Law Blog Article posted on October 12, 2013, I discussed how to obtain interim attorney fees at the outset of a domestic relations case.  With this article, I shall address how to obtain reasonable attorney fees at the end of a domestic relations matter.  In Montgomery County, Ohio, this topic is addressed by Local Rule 4.27 entitled "Award of Attorney Fees".
Pursuant to the Local Rule cited above and according to the laws of Ohio, a Domestic Relations Court may award reasonable attorney fees at any stage of the proceedings, including appeal, modification, and enforcement cases.  In order to award reasonable attorney fees, the Court must find that one party (the "financially disadvantaged party") will be prevented from fully litigating his/her rights and adequately protecting his/her interests, and that the award is equitable ("fair").
The very first step to take in determining whether to file a Motion for Reasonable Attorney Fees is to determine if you are representing the "financially disadvantaged" spouse.  As in my previous Family Law Blog Article, it would not be "reasonable" to request attorney fees in cases wherein neither party is financially advantaged.  For example, if you have a Husband and Wife who have individual incomes or earnings of $20,000 to $40,000, neither party is going to be deemed to be "financially advantaged".  In those cases, you hope to achieve an equitable settlement in a short period of time as there is no money available with which to litigate the case.
And, if you have parties who have similar or comparable incomes/earnings, it is not likely that you will prevail in trying to get an award of reasonable attorney fees.  The Court will generally find that each party shall be solely responsible for the payment of his/her attorney fees as their incomes closely approximate each other.
But, if you have a case wherein there is a true disparity in incomes/earnings, then it becomes necessary and prudent to file a Motion for Reasonable Attorney Fees.  What does a disparity in incomes mean?  Some examples will explain the meaning:
If you have a Husband making $80,000 to $100,000 per year and you have a Wife who has been a "stay at home" Mother with no income history, you have a situation wherein you would want to file a Motion for Reasonable Attorney Fees.
If you have a Husband making $80,000 to $100,000 per year and a Wife making $20,000 to $30,000 per year, you are going to file a Motion for Reasonable Attorney Fees as Wife is not going to have the income and financial resources available to her to hire an attorney and pay for legal services.
What is a reasonable attorney fee?  Webster's New World Dictionary defines "reasonable" as "fair, just, sensible, not excessive'!  Rule 4.27 states that the sum of $350 per hearing conducted and/or prepared for and up to $1,000 in divorce, legal separation, annulment, appeal, and custody proceedings is a "reasonable" award of attorney fees.  I would argue that the Court's opinion of "reasonable" attorney fees is seriously "outdated" and "behind the times"!
If a party is seeking an award of more than $1,000 in attorney fees (which is usually the case), that party must present to the Court a very detailed statement of fees that have been billed and expenses that have been paid/advanced, etc. on behalf of the client. In addition an expert witness (another attorney in the field of domestic relations) would also be required to testify as to the accuracy, necessity, complexity of the case and to the reasonableness of the fees! Typically, the Court will not hold a separate hearing on this request but will consolidate it with the other issues of the eventual trial.
Your divorce lawyer should be willing to discuss the "pros and cons" of such a request. The last thing one would want is to incur more fees pursuing an award which might be unlikely. But, on the other hand, if there is not a specific award for attorney fees requested, the Court is powerless to do so.
© 2013, Ohio Family Law Blog. All rights reserved. This feed is for personal, non-commercial use only. The use of this feed on other websites breaches copyright. If this content is not in your news reader, it makes the page you are viewing an infringement of the copyright.

About The Author: Anne Shale
Anne Shale is of counsel to Dayton, Ohio, law firm, Holzfaster, Cecil, McKnight & Mues. She is a former registered nurse and concentrates her practice in Family Law and Divorce cases.
Attorney Fees: Motion For Reasonable Attorney Fees