How Parents Can Balance Own Perspective And Professional Advice When Raising Their Children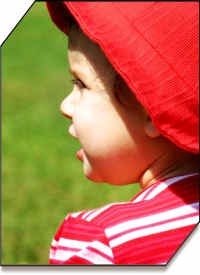 When it comes to raising your children, how do you balance your own perspective with those professionals who have specialized knowledge and training?
A mom once asked me if it was wrong for her 11-year-old daughter to sleep in the same bed with her and her husband. I immediately began thinking about a variety of reasons about why that arrangement was undesirable. This mom was rather convincing that my concerns did not apply to her family. What may be true for most, she carefully explained, just didn't apply to her situation.
A few days after his 2-year-old son was viciously beaten and killed, NFL star Adrian Peterson said he was "ready to roll" and played football for the Minnesota Vikings. His behavior defied the conventional wisdom that it was critical to suspend normal activities to work through the grieving process. Was Peterson the role model of resiliency, or an example of a selfish athlete who put his professional aspirations ahead of his family responsibilities and personal mental health?
The mom of a high school freshman works with her daughter three hours every night on homework to help maintain her 4.0 grade point average. When I challenged how this prepares her daughter for the independence she'll need to function effectively in college, mom dismissed my concerns with a simple, "My daughter. My family. My rules."
There's the dilemma. Professionals like myself need to be respectful of different perspectives, and recognize that what works for most doesn't apply to all. We interact with families with diverse backgrounds, skills, and values. While parents have a responsibility within limits to do what they feel is right, therapists are also bound by their own moral codes and professional ethics.
Some parents enter my office with strong views on a variety of issues. I'd like to think that my skills allow me to educate and even confront practices that I know are generally related to bad outcomes for kids. For example, I won't work with any family that routinely uses spanking as a way to control their young children. For parents who are having discipline issues with their youngsters, I ask them to suspend spankings while they work with me. If they refuse, I refer them elsewhere.
A similar situation came up when a dad told me he was occasionally smoking pot with his 16-year-old son. When the father refused to stop this practice, I refused to see his son in treatment for his obsessive-compulsive disorder.
Parents Are Responsible For Raising Their Children
Parents are accountable for raising their kids, and thus they have the ultimate authority and responsibility for any decisions. Do what you feel is best, but don't fail to consider other perspectives that can help you raise happy and responsible children,  according to a Dayton Daily News article.

Gregory Ramey, Ph.D., is a child psychologist and vice president for outpatient services at the Children's Medical Center of Dayton.  For more of his columns, join Dr. Ramey on Facebook at www.facebook.com/drgregramey.  Dr. Ramey has been a guest contributor to the Ohio Family Law Blog since 2007.
[Reprinted by permission from the November 17, 2013, edition of the Dayton Daily News, "Parents: Balance parenting advice with what works for you" Gregory Ramey, PhD]
© 2014 – 2018, Ohio Family Law Blog. All rights reserved. This feed is for personal, non-commercial use only. The use of this feed on other websites breaches copyright. If this content is not in your news reader, it makes the page you are viewing an infringement of the copyright.

About The Author: Guest Contributor Gregory Ramey, PhD, Child Psychologist and Dayton Daily News Columnist
Gregory Ramey, PhD, is a nationally recognized child psychologist and columnist who has worked at Dayton Children's Hospital since 1979. In addition to his weekly column in the Dayton Daily News about effective parenting, Ramey has conducted more than 200 workshops and has recently been quoted in articles in Redbook, Parenting, Ladies Home Journal as well as columns distributed by the New York Times Wire Service.
Parents: Balance Advice With What Works For You