Hague report lists countries who are not compliant; seek experienced International Divorce and Abduction Attorneys as early as posibile.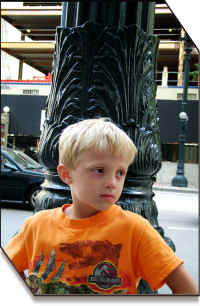 The U.S. Department of State Office of Children's Issues has now submitted its annual report pertaining to compliance problems on international abduction matters for 2013. This "compliance report" identifies countries that are "Not Compliant with the Convention" and countries that show "Patterns of Noncompliance with the Convention".   This 51 page report lists cases that have remained open and active for 18 months or more after the convention application was filed.  The report also lists countries with Convention enforcement concerns.
Highlights include:
Costa Rica, Guatemala, and Honduras were determined to be "non-compliant" with the Convention.  Both Costa Rica and Guatemala demonstrated non-compliance in the areas of judicial and central authority performance.  Honduras demonstrated non-compliance in the areas of judicial, law enforcement, and central authority performance.
Brazil and the Bahamas have showed "patterns of noncompliance" with the Hague.  Bahamian courts improperly treat Hague cases as custody matters, not in an expedited fashion that is required.   Brazil's issues seem to center with the long court review process, problems locating the child and all the permitted appeals.
Four countries were categorized as "Countries with Enforcement Concerns" in which left-behind parents in the United States have not been able to secure prompt enforcement of a final return or access order during the reporting period because of the absence of effective enforcement mechanisms. These countries were Brazil, Mexico, Romania, and Ukraine.
The State Department reported on 18 countries where applications for return had remained open for more than 18 months after the date of filing. By far, the country with the most cases is Mexico with sixty-four cases followed by Peru with eight cases.
The full text of the abduction report issued in April 2014 can be found at:
http://travel.state.gov/content/dam/childabduction/complianceReports/2014.pdf
Legal Ramifications Complex In International Divorce, Abduction Cases and Hague Convention
Child abduction issues and the Hague Convention and the current list of 92 countries that are Hague Convention partners can be found on the US Dept of State.  But, do not naively believe that just because a country is a signatory of The Hague Convention that there is little reason to worry about abduction possibilities. There are even several cases in Canada listed in the report!  Due to the legal ramifications in international divorce and custody matters, these cases are very complex. At the moment I am involved with Hague cases involving Japan, India, The United Kingdom and Ghana.  Be sure to involve a family law attorney as early as possible. Be sure to find one who is experienced with international divorce, abduction and custody matters if you may be looking at a situation with non-US legal implications.
© 2014 – 2018, Ohio Family Law Blog. All rights reserved. This feed is for personal, non-commercial use only. The use of this feed on other websites breaches copyright. If this content is not in your news reader, it makes the page you are viewing an infringement of the copyright.

About The Author: Robert L. Mues
Robert Mues is the managing partner of Dayton, Ohio, law firm, Holzfaster, Cecil, McKnight & Mues, and has received the highest rating from the Martindale-Hubbell Peer Review for Ethical Standards and Legal Ability. Mr. Mues is also a founding member of the "International Academy of Attorneys for Divorce over 50" blog. Mr. Mues has also been a dog owner for 55+ years, and just recently, he and his wife are the owners of "Ralph", a rescued mixed Wire Hair and Jack Russell Terrier.
International Divorce: Hague Convention Abduction Report Issued