The Most Popular Way To Find An Attorney Is Through Internet Searches According To Survey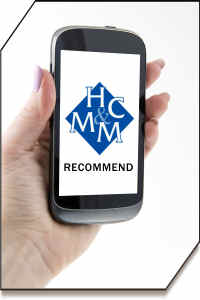 A recent survey conducted by Thomas Reuters (published by Findlaw.com) found that today more individuals prefer using the internet to find an attorney than any other method.  Of the individuals surveyed, 38% preferred to use the internet as a first choice to find their next attorney.  This percentage rose from 7% in 2005 to the current 38% in 2014.  The second choice, asking a relative or friend, dropped from its 2005 percentage of 69% to a mere 29%.
The advancement of the internet as a tool to find attorneys should come as no surprise.  The internet is booming in the United States and has continued to rapidly spread among all age groups in usage and access.  The United States ranks second worldwide in internet subscriptions (behind China) but ranks number one in the world with mobile access to the internet.  The full list can be seen here.   These numbers have been increasing drastically over the past few years, but are not the only significant impact on individuals using the internet to find attorneys.
One other large factor in this increase must be attributed to the rise in personal computer use.  In the United States, according to the World Bank organization, the personal computer rate per 100 people stands at an astonishing 81.1.  This means that at any given time in a gathering of 100 people, you could count on nearly 81 of them to have a personal computer.
With the large rate of personal computers and the rising number of individuals with access to internet, be it mobile or fixed, it is no surprise that the use of the internet to find an attorney has increased so drastically.  With this increase, you can expect to see a significant amount of law firms turn to online advertising and utilizing social media to market their services to younger individuals.
Younger Age Group Turn To Internet For Attorney
These younger individuals were more often than not the individuals who expressed their use of the internet to find attorneys more than any other age group.  According to a recent American Bar Association Journal legal tech news article, in nearly half of the surveys, participants who were aged at 18-34 stated that their first choice when searching for an attorney is to turn to the internet.  Just behind them is the 34-44 age group, where 41% stated that they first turn to the internet.  It is not surprising that the 65+ demographic did not prefer the internet over the other forms of searching, e.g., asking friends and/or relatives, using the yellow pages, or consulting the local bar association.
Finding An Attorney Is Changing With Internet And New Technology
I certainly expect with the increasing interconnectivity of today's modern world, more and more of the attorney searches will move away from traditional references and bar association referrals, and shift more towards the social media and internet blogs and advertising methods.  Just another way technology is changing our world!
© 2014 – 2018, Ohio Family Law Blog. All rights reserved. This feed is for personal, non-commercial use only. The use of this feed on other websites breaches copyright. If this content is not in your news reader, it makes the page you are viewing an infringement of the copyright.

About The Author: Robert L. Mues
Robert Mues is the managing partner of Dayton, Ohio, law firm, Holzfaster, Cecil, McKnight & Mues, and has received the highest rating from the Martindale-Hubbell Peer Review for Ethical Standards and Legal Ability. Mr. Mues is also a founding member of the "International Academy of Attorneys for Divorce over 50" blog. Mr. Mues has also been a dog owner for 55+ years, and just recently, he and his wife are the owners of "Ralph", a rescued mixed Wire Hair and Jack Russell Terrier.
Internet Becomes First Choice For Attorney Searches