A Look At The Same-Sex Marriage Law And The Defense of Marriage Act (DOMA), One Year Later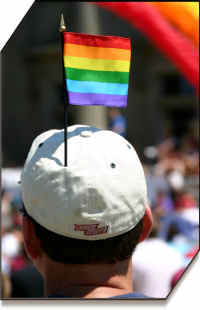 A few weeks ago marked the one year anniversary since the Defense of Marriage Act (DOMA) was struck down by the Supreme Court of the United States.  This article aims to analyze changes and new laws that have arisen since this decision, discussing where the states and national laws stand in regards to same-sex marriages.
What was the DOMA ruling?
The decision regarding the DOMA law was released on June 26,2013.  The decision that struck down the Defense of Marriage Act had some implications; however, it did not require that states recognize or allow same sex marriage.  The significant portion of the DOMA ruling allowed for states that recognized same sex marriages at the time to be granted the same federal benefits as heterosexual marries couples. We posted this linked blog article on the Ohio Family Law Blog at the time of that historic decision.  At the time of the ruling, there were a total of 13 states and the District of Columbia that had legalized same-sex marriage.
Same-Sex Marriage Laws in States following the DOMA ruling
Since the DOMA ruling, there has been a push to legalize same-sex marriage across the nation.  Not only did DOMA get the support and word out regarding same-sex marriage and equality of marriage rights, but it invoked somewhat of a right's movement in order to ensure more rights among those seeking marriage rights.
Since the ruling,  seven (7) states have passed laws legalizing same-sex marriage, and more have pending court decisions and rulings that have temporarily legalized same-sex marriage.  Same-sex marriage is currently legal in 19 states (Indiana is appealing the ruling on the law). There are also seven (7) states that having pending appeals on their same-sex marriage laws.  There are also two (2) states that recognize and afford the same rights to out-of-state same-sex marriages (Ohio's ruling is pending).
The states that have passed same-sex marriage laws allowing same-sex marriage and the states that recognize out-of-state same-sex marriage laws means that, with the repeal of DOMA, these married couples are given the same federal benefits of heterosexual married couples.
There are still 30 states with same-sex marriage bans in place.
Ohio following the DOMA decision
Same-sex marriage is still not legal in Ohio, but a 6th Circuit Appeals Court judicial ruling required that same-sex marriage be recognized on death certificates.  That same court also ruled that out-of-state same-sex marriages be recognized in Ohio, but that decision was appealed and is awaiting review.  Please click here to read an article we posted about that Obergefell decision.
Utah, and the 10th Circuit Federal Court of Appeals
Utah's same sex marriage ban recently went to the Federal Circuit Court of Appeals, where the court ruled that same-sex marriage is a fundamental right and invalidated the law.  This is a significant victory for the equality movement and may lead to more rulings of similar content down the road.
Repeal Of DOMA Has Increased Same-Sex Marriage Rights
In conclusion, same-sex marriage rights have unequivocally increased since the repeal of DOMA: and it appears that they will continue to do so in the future. To read more about major Court decisions about DOMA and same-sex marriages, click here.  We will continue to keep our readers informed about developing laws and decisions concerning same-sex marriage rights in Ohio and elsewhere.
© 2014, Ohio Family Law Blog. All rights reserved. This feed is for personal, non-commercial use only. The use of this feed on other websites breaches copyright. If this content is not in your news reader, it makes the page you are viewing an infringement of the copyright.

About The Author: Robert L. Mues
Robert Mues is the managing partner of Dayton, Ohio, law firm, Holzfaster, Cecil, McKnight & Mues, and has received the highest rating from the Martindale-Hubbell Peer Review for Ethical Standards and Legal Ability. Mr. Mues is also a founding member of the "International Academy of Attorneys for Divorce over 50" blog.
DOMA: Same-Sex Marriage Rights Update