Interview With Montgomery County CSEA (Child Support Enforcement Agency) Ombudsman Anne Bissacco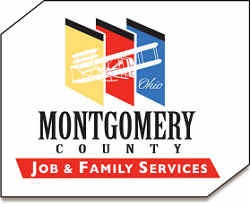 On May 28, 2014, I had the opportunity to spend time with Anne Bissacco in an interview for this Ohio Family Law Blog Article.  Anne is the Ombudsman and Customer Relations Supervisor for the Child Support Enforcement Agency ("CSEA") for Montgomery County, Ohio.  What is an "ombudsman"?  Webster's New World Dictionary defines the word as follows: "A public official appointed to investigate citizens' complaints".  This is exactly the role that Anne performs.  She listens to complaints and works to find solutions for identified problems.
Questions that I posed to the Ombudsman included the following:
Q. How long have you been working for the Child Support Enforcement Agency?  In September of 2014, Anne will have completed thirty-four (34) years of service with the Agency.  For those of us with longevity with the Court, Anne was hired by Judge Arthur Fisher, a former Juvenile Court Judge, as he wanted a person with an accounting background at the Agency.
Q. What is your education and training for holding this position?  Anne graduated from Carroll High School and began to work for the Agency in the Auditing Department in 1980.  Subsequent to that time, she earned an Associate's Degree in Accounting from Sinclair Community College and a Bachelor of Science Degree in Political Science from the University of Dayton.
Q. Do other Child Support Enforcement Agencies have persons in your position? Anne is one of the very few to hold the position of a CSEA Ombudsman for the various counties in our state.
Q. How and why did you get this position?  When I began to practice law in Montgomery County, Ohio, Obligors (usually Fathers) had to pay their child support obligation(s) via the Montgomery County CSEA.  In 1999, the laws regarding payment of child support changed and all child support payments had to be paid to the Ohio Child Support Payment Central ("CSPC") in Columbus, Ohio.  This change in the law increased the amount of time it would take for an Obligee (usually the Mother) to receive her child support payments.  As the Child Support Enforcement Agency ("CSEA") was "flooded" with frantic and sometimes angry phone calls, Anne's position as Ombudsman for the Agency was created.
Q. What do you do?  Anne responds to approximately 150 telephone calls per month – that means responding to 7.5 telephone calls per day.  Most of her phone calls are from persons who are very upset about NOT receiving their child support checks.  She then investigates reasons for the checks not being received in a timely manner.
Q. What other services are provided by the CSEA of Montgomery County, Ohio?  The Agency has 18-20 attorneys on staff to address issues of paternity, genetic testing to establish paternity, and to do administrative reviews of child support matters.  Further the staff attorneys represent the Agency in filing civil contempt proceedings against Obligors (usually Fathers) who fail to pay their child support obligations.  Anne provided to me a copy of Quick Numbers: 2013.  Here are some of the statistics from the Montgomery County Child Support Enforcement Agency ("CSEA") for the last calendar year:
The Agency served 50,477 children and families.
The Agency collected almost $101 million in support.
The Agency administered 3,369 new support orders.
The Agency established paternity for 898 children.
The Agency answered 117,045 calls or web chats.
The Agency completed over 6,900 judicial filings with the Court.
The Agency facilitated over 2,100 Administrative Hearings (to review child support orders).
The attorneys of the Agency attended 7,659 judicial hearings on behalf of the Agency.
I have known Anne Bissacco for over twenty-five (25) years, and I have always found her to be so very helpful and supportive in addressing any and all problems involving child support.  She is a true advocate for the persons with whom she serves.  She is a true "problem-solver" and a "go-getter" and her passion for the objectives of her position have only increased through her years of service.  She is a true asset of a very large Agency!
Do You Need Help Dealing With the Montgomery County CSEA Agency? Talk To An Ombudsman Concerning Child Support Issues
Here is a link to the website of the Agency. It contains a lot of valuable information and is an excellent starting point for child support questions. You can also talk with an online CSEA support representative through that website which is a very nice feature. If you need to contact the Montgomery County CSEA, you may call (937) 225-4600 or email Anne at mcsea@jfs.ohio.gov.  Be sure to provide your case number, social security or CSEA number. Dealing with any agency can be difficult at times, and we are fortunate in Montgomery County that our Child Support Enforcement Agency has created an Ombudsman and Customer Relations Supervisor position which is excellently staffed by Anne Bissacco!
© 2014 – 2018, Ohio Family Law Blog. All rights reserved. This feed is for personal, non-commercial use only. The use of this feed on other websites breaches copyright. If this content is not in your news reader, it makes the page you are viewing an infringement of the copyright.

About The Author: Anne Shale
Anne Shale is of counsel to Dayton, Ohio, law firm, Holzfaster, Cecil, McKnight & Mues. She is a former registered nurse and concentrates her practice in Family Law and Divorce cases.
Child Support: Should You Talk To A CSEA Ombudsman?