Recent Study Say Couples Experience Increased Unhappiness In Their Second Marriage, Have Regrets Over Divorce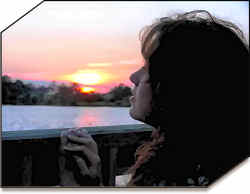 Recently there has been some publicity of individuals expressing their regrets regarding obtaining their divorce.  A completely anonymous website, known as http://www.secretregrets.com/, allows individuals who have gone through divorce or separation to express their regrets.  This website led to a bestselling book series called "Secret Regrets".   These expressions of regret occur too often in the divorced world as a recent Utah State University article discusses.
The study examines life after divorce explaining that, frequently, a divorce is just the beginning and what comes next is the hard part: conflicting relations with your ex-spouse; troubles with maintaining normal lives for the children; and a general feeling of unhappiness.  The study even indicates that compared to married individuals, divorced couples experience more unhappiness, higher psychological stress, low self-image, and felt even more alone.
Divorce is certainly not a cure-all to your relationship problems.  Divorce can trade one bad problem for another. No longer do you have to fight over money issues within the household, but now you're fighting over child support payments or alimony.  Also, divorce is just the legal ending of your marriage, not the ending of your relationship, especially if children are involved.
Recent studies have shown that many individuals regret their divorce and wish they had worked harder to save their marriage.   Interestingly, it appears that 3 in 4 divorced individuals will remarry, but that these individuals are often just as unhappy or experience increased unhappiness in their second marriage.
The study results are, of course, just study results.  However, there are many different factors that influence how divorce affects individuals.
There are multiple study results, including competing ones that compare happiness before and after marriage.  This article addresses a UK study that found that most women are happier and more satisfied post-divorce. The conclusion, regardless of what each specific study claims, is that there really is no definitive right or wrong answer.  Sometimes individuals are happier, and sometimes they're less.  The problem with these types of studies is that each tends to state the conclusive answer; when more often than not,  there really is no conclusive answer.
Conclusion: Work Through Troubled Times And Avoid Becoming A Statistic In A Divorce Regrets Study!
Happy marriages and working divorces have been accomplished and continue to be accomplished.  The best thing to do is to make sure you're communicating with your spouse, working through troubles, and ensuring a happy and lasting marriage for both of you.  Strong communication and agreeing on financial issues appears to be the key. The best thing any married couple can do to make sure their statements are not featured on a secret regrets page or to make sure their marriage isn't listed as a statistic in a divorce case: constantly work at it.
© 2014 – 2018, Ohio Family Law Blog. All rights reserved. This feed is for personal, non-commercial use only. The use of this feed on other websites breaches copyright. If this content is not in your news reader, it makes the page you are viewing an infringement of the copyright.

About The Author: Robert L. Mues
Robert Mues is the managing partner of Dayton, Ohio, law firm, Holzfaster, Cecil, McKnight & Mues, and has received the highest rating from the Martindale-Hubbell Peer Review for Ethical Standards and Legal Ability. Mr. Mues is also a founding member of the "International Academy of Attorneys for Divorce over 50" blog. Mr. Mues has also been a dog owner for 55+ years, and just recently, he and his wife are the owners of "Ralph", a rescued mixed Wire Hair and Jack Russell Terrier.
Divorce Regrets For Couples Likely Says Study