January Is Often Called Divorce Month
Recent UK Study Claims One In Five Will Divorce After Holidays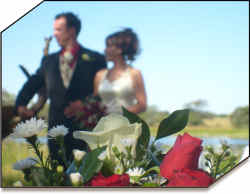 The first of the year is the time that many unhappy couples who are reluctant to break up the family during the holidays officially start their divorces. January is often called the "divorce month." This trend occurs not only in the United States but in the UK and abroad as well. According to a recent study in England one in five couples had plans to divorce after the holidays.
James McLaren, President of the American Academy of Matrimonial Lawyers, recently said, "we see a significant increase in people seeking out divorce advice and ultimately, filing. The number of filings is one-third more than normal. That begins in January and probably goes into early March".  This trend is nothing new. Recent research even suggests the pattern dates back to medieval times. Frederki Pedersen, a senior lecturer in history at the University of Aberdeen, recently wrote in Science 2.0 that in the 14th century a third of the litigation heard by the church court in York was initiated in January.
Not surprising, but divorce courts aren't the only busy place after the start of the new year. Dating websites are really slammed. Match.com typically sees a 38% increase in registrations between December and February. While there is no good time to divorce, apparently people looking to attempt to find some happiness figure there's no better time to do it than right after the holidays and the beginning of a new year.
My experience as a divorce lawyer is that couples with children opt to try to keep the family intact for one more holiday season before embarking into the divorce. Another explanation is that people wait because they don't want family and friends to consider them "heartless" by filing for a divorce right before Christmas or Hanukkah. Finally, there are some practical financial reasons to wait. As long as you're married for at least one day in a year, you can file as married on your taxes and collect the benefits.  January is also a time where many people receive bonus money, which can sometimes be claimed as an asset by a spouse.
In an informative YouTube video, Julie Tyas, CTV News in Toronto tells viewers why January is Divorce Month.
If you are considering separating or filing for divorce, you are welcome to contact our office to schedule a convenient time to meet with one of our Dayton divorce attorneys to discuss the process and the options available to you.
© 2015 – 2018, Ohio Family Law Blog. All rights reserved. This feed is for personal, non-commercial use only. The use of this feed on other websites breaches copyright. If this content is not in your news reader, it makes the page you are viewing an infringement of the copyright.

About The Author: Robert L. Mues
Robert Mues is the managing partner of Dayton, Ohio, law firm, Holzfaster, Cecil, McKnight & Mues, and has received the highest rating from the Martindale-Hubbell Peer Review for Ethical Standards and Legal Ability. Mr. Mues is also a founding member of the "International Academy of Attorneys for Divorce over 50" blog.
Divorce Filings Spike in January by One-Third