Representing Yourself in a Divorce? No Way! Why Retaining Legal Counsel Is Worth It!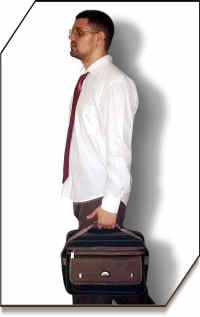 Courtrooms all across the country are seeing an increase in the number of unrepresented parties on their dockets.  Whether it's due to the failing economy, the rise in popularity of television shows such as "Judge Judy" which encourage the legal "do it yourself" attitude, or perhaps the belief that the courts will take it easy on those who represent themselves…the amount of people trying to navigate their way through the legal system without a lawyer is on the rise.
While it is easy, (and perhaps self-serving) for a family law attorney to claim that it is in a person's best interest to hire a lawyer for their divorce or child custody matter, the courts' decisions in cases where a party appears on their own behalf speak for themselves. Family law is filled with rules and procedures, nuances and intricacies…many of which differ depending on which county, district, state, etc. you are filing in.  So, before you decide to go it alone, consider the following Ohio cases in which people chose to do so:
Hutchinson v. Hutchinson

– In this Montgomery County case, the wife chose to represent herself during her divorce trial, which also involved the custody of the couple's minor child.  Ultimately, the husband was granted custody and wife was ordered to pay him child support.  Wife appealed claiming that her due process rights had been violated because she was not allowed to cross-examine the guardian ad litem (court appointed representative of the child) at trial.  In its decision, the court explained that because wife did not arrange for the guardian ad litem to be present during the trial, wife could not now claim that her due process rights had been violated.  According to the rules, if one of the parties wants to cross-examine the guardian ad litem, they must subpoena them.  Wife was apparently not aware of this rule and therefore did not make the proper arrangements.  In its holding the court stated that, "litigants who choose to proceed pro se are presumed to know the law and correct procedure, and are held to the same standards as other litigants."  The court continued by adding that because wife chose to represent herself, "she is not afforded special treatment, but is treated like any other litigant."

Stemple v. Dunina

– In this case out of Miami County, the wife appeared without an attorney at her divorce hearing and later appealed the court's decision.  In her appeal, she claimed (among several other things), that the trial court had an obligation to help her in her efforts of representing herself and that the court should have awarded her temporary spousal support.  In its decision, the appeals court held that the, "trial court was under no obligation to assist her or to construe [her] pleadings more liberally than it would have those of any other litigant."  In addition, the court stated that the lower court denied temporary spousal support based on evidence admitted at the hearing, along with the credibility and demeanor of the witnesses.  Appellate rules state that the person appealing has the burden of including all relevant portions of the transcript.  Because wife did not know that she needed to provide the court with the transcript, the appeals court had nothing to review and therefore could not say that the decision of the trial court should be overruled.

Fields v. Stange

– This case involved a divorce that was filed in Franklin County.  There, husband decided to represent himself, but on the day of trial did not show up to court because he was in the hospital. He did call and send his cousin to court to ask for a continuance, but the court proceeded with the trial anyway.  Husband appealed the final decision.  In his appeal, husband claimed that he was not served the court documents correctly, that he should have been granted a continuance because he was ill and he also asked for "liberal construction" and lenience from the court.  In its decision, the appeals court held that civil rules of procedure state that if you do not file a motion claiming that there was a problem with service of process prior to trial, you waive that defense.  Therefore, because husband failed to do so, he could not claim there was an issue now.   Second, the court stated that according to the rules, husband's motion for a continuance needed to be in writing and that only an attorney can represent another before a court.  So, even though he called from the hospital and sent his cousin to the court to ask for a continuance, there was nothing the appeals court could do.  Finally, as for the lenience and help husband asked for, the court struck him down stating, "while we give appellant every consideration as we review his claim for relief, we do not give him extra consideration simply because he has chosen to exercise his right to represent himself."  The court continued by adding that it, "simply cannot act as appellate counsel for a pro se litigant, as doing so would be inherently unjust to the adverse party."  Therefore, the court concluded that, "just as a party who chooses to represent himself will certainly accept any benefits that result, he must also accept the results of his own mistakes or omissions." (emphasis added.)
While the results of these cases may seem harsh, the reality of the situation is, courts are not going to bend over backwards to help people who proceed without a lawyer.  The law is extremely complex and takes years to master.  With such important matters at stake, we urge you to consult an attorney before making the decision to represent yourself in any divorce or family law matter!
© 2015 – 2018, Ohio Family Law Blog. All rights reserved. This feed is for personal, non-commercial use only. The use of this feed on other websites breaches copyright. If this content is not in your news reader, it makes the page you are viewing an infringement of the copyright.

About The Author: Robert L. Mues
Robert Mues is the managing partner of Dayton, Ohio, law firm, Holzfaster, Cecil, McKnight & Mues, and has received the highest rating from the Martindale-Hubbell Peer Review for Ethical Standards and Legal Ability. Mr. Mues is also a founding member of the "International Academy of Attorneys for Divorce over 50" blog. Mr. Mues has also been a dog owner for 55+ years, and just recently, he and his wife are the owners of "Ralph", a rescued mixed Wire Hair and Jack Russell Terrier.
Divorce Representation Without A Lawyer On The Rise