Avoid Post Divorce Disputes – Don't Forget To Include Social Media Clause in Your Prenuptial Agreement!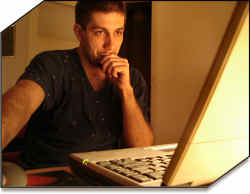 In the past, we've written multiple articles relating to social media. I have linked to some of them at the end of this article.  Now, I would like to focus on an issue that may evolve during a marriage and can expand exponentially after a divorce; social media disputes between couples. This type of ugly dispute has led many in the legal world to conclude that some couples need a "social media clause" in their prenuptial agreement (s).
If you're connected to the world via social media, you've seen this happen.  Let's say a mid-30's married couple has a nasty fallout ending in a divorce.  You're friends with both of these individuals on Facebook, follow them on Twitter, and maybe follow them on Instagram as well.  After their divorce, things get even nastier.  Now, instead of fighting amongst themselves in private and attempting to resolve issues, they're broadcasting these "differences" on Facebook, Twitter, or Instagram.  These problems can be about anything, even complaining about child splitting time, each other's parenting skills, or even extending into alimony or child support.
In the era of shaming your ex, and revenge porn, this type of dispute may not be seen as that damaging.  But this is a wrong conclusion.  When couples or ex's air their dirty laundry, it can lead to even more fighting, litigation, and loss of social connections.  These spats are even more damaging when kids are involved, as we've come to find with today's culture, kids know everything regarding the internet compared to adults.  Your kids will discover the fight as will your kid's friends and teachers.
Because of this trending fad in fighting between ex's in the "public court of opinion" known as Facebook (or other various social media sites) many in the legal field have begun including "social media clauses" in their prenuptial agreement and separation agreements.  What's in these clauses you ask?  Let us explain.
A social media clause will contain various restrictions for each couple in regards to posting on social media sites.  These restrictions will often pertain to negative and positive posts.  They'll also contain restrictions on written material, photographs, any information regarding the divorce, or the previous marriage, anything regarding your spouse's professional life, employment, or social life.  These agreements are crafted to completely put your social media life separate from your divorce/previous marriage situation.
Couples more often than not impose a "monetary penalty" for violating this clause.  This penalty can be any amount that both of you agree on.   Making this penalty a steep penalty will only ensure that your spouse either: 1. Really wants to post this information, and has been saving up in order to do so, or 2. Just can't help themselves.
Social Media clauses are here to stay, and with the ever evolving world of technology, these types of agreements will only be expanding.  If you are getting married and are thinking about seeing a lawyer to possibly prepare a prenuptial agreement, ask him/her about including this type of provision. I regularly include a clause that protects the children's privacy rights from improper internet exposure. See, "Privacy: Should I Blog About My Child's Life On The Internet?"
Here are a few others we have posted on the Ohio Family Law Blog relating to social media privacy, Divorce and Prenuptial Agreement issues:
Things Parents Must do to Support Their Kids Digital Experiences
Social Media Issues Divorce Litigation the New Frontier
Think Before You FACEBOOK – Especially if You're in a Divorce!
© 2015 – 2018, Ohio Family Law Blog. All rights reserved. This feed is for personal, non-commercial use only. The use of this feed on other websites breaches copyright. If this content is not in your news reader, it makes the page you are viewing an infringement of the copyright.

About The Author: Robert L. Mues
Robert Mues is the managing partner of Dayton, Ohio, law firm, Holzfaster, Cecil, McKnight & Mues, and has received the highest rating from the Martindale-Hubbell Peer Review for Ethical Standards and Legal Ability. Mr. Mues is also a founding member of the "International Academy of Attorneys for Divorce over 50" blog. Mr. Mues has also been a dog owner for 55+ years, and just recently, he and his wife are the owners of "Ralph", a rescued mixed Wire Hair and Jack Russell Terrier.
Social Media In Divorce – Prenuptial Agreement Provision