Do you Celebrate National Parents' Day? What Is It, And Is It Really A Holiday We Celebrate In The United States?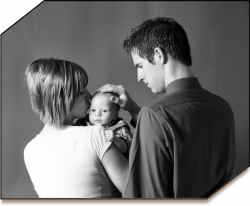 When I was asked to write an article about National Parents' Day, my first reaction was to ask, "What is it?" I have not heard about it. Do Hallmark and American Greetings Cards have cards available to exchange for persons wanting to celebrate this day? I am a subscriber to Jacquie Lawson Animated Greeting Cards and use her website to send cards and greetings to friends and relatives. Her list of holidays includes the following: New Year's Day, Valentine's Day, St. Patrick's Day, Easter, Mother's Day, Father's Day, July 4th or Independence Day, Halloween, Thanksgiving, and Christmas. Parents' Day was not included in her list of holidays.
What is a holiday? Webster's New World Dictionary defines a "holiday" as follows: "A day of freedom from labor (work), often one set aside by law". When we think of Christmas, we envision Christmas trees, festive lights, Christmas cards, and presents. When we think of Easter, we envision the Easter Bunny, Easter baskets, colored eggs, and Easter cards. When we think of Valentine's Day, we think of red shaped hearts, boxes of candy, and Valentine's Day cards. But what of National Parents' Day?
In the United States, National Parents' Day is celebrated on the fourth (4th) Sunday of July. This holiday was established in 1994 when President Bill Clinton signed a Congressional Resolution into law (36 U.S.C., Section 135) for "recognizing, uplifting, and supporting the role of parents in the rearing of children." The bill was introduced by Republican Senator Trent Lott. It was supported by members of the Unification Church which also celebrates a holiday called Parents' Day, although on a different date. Parents' Day is celebrated throughout the United States. This year's Parents' Day will be celebrated on Sunday, July 26, 2015.
The National Parents' Day Coalition, a project of the American Family Coalition, Inc. is a nationwide network of diverse leaders focused on the promotion of Parents' Day Activities. The Coalition works to promote Parents' Day in the following ways:
Uplifts outstanding parental role models through the annual selection of Parents of the year at local, state, and national levels.
Focuses attention on the centrality of the parental role through educational programs that stress parental commitment and responsibility.
Promotes family stability through programs that encourage fidelity between husband and wife and foster abstinence in young persons prior to marriage.
Encourages participation in Parents' Day activities by all levels of government community groups, and faith organizations.
No Hallmark Card Specifically For National Parents' Day
This confirms I called a local Hallmark store, DeClark's Hallmark in the Town & Country Shopping Center, and was advised by a spokesperson that while they have greeting cards appropriate for Parents' Day, Hallmark does not have a card specifically for National Parents' Day. Like DeClark's Hallmark, Jacquie Lawson also has greeting cards that could be exchanged on Parents' Day, though not specifically designed for that holiday.
© 2015, Ohio Family Law Blog. All rights reserved. This feed is for personal, non-commercial use only. The use of this feed on other websites breaches copyright. If this content is not in your news reader, it makes the page you are viewing an infringement of the copyright.

About The Author: Anne Shale
Anne Shale is of counsel to Dayton, Ohio, law firm, Holzfaster, Cecil, McKnight & Mues. She is a former registered nurse and concentrates her practice in Family Law and Divorce cases.
Parents' Day: Have You Heard About National Parents' Day