DivorceHotel – A Relaxing Getaway to Get Away from Being Married! Hotel Resort Provides Quickie Divorce Package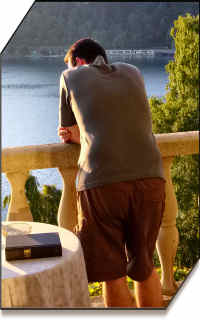 In September 2014, a luxurious resort in upstate New York became the first hotel in the United States in which you can check in married on Friday, and check out single on Sunday! The Gideon Putnam Hotel in Saratoga Springs has paired with Netherlands-based company, DivorceHotel, and is now officially catering to the needs of those looking for a vacation and a divorce all at the same time.
While this is a somewhat novel concept for the U.S., hotels across Europe have been providing hundreds of "quickie divorces" to couples since 2012.  DivorceHotel, seeks to offer a friendlier and more affordable separation process compared to the typical contentious and lengthy litigation proceedings that usually accompany a divorce.
The divorce package costs anywhere from $5000 to approximately $12000 and includes 2 separate rooms (however the couple can stay together if they so choose), an attorney for each spouse and a mediator who works with the couple at the hotel. Upon arrival, the spouses are greeted with a "welcome package" complete with information booklets, sparkling water, red wine and dark chocolates. The biggest "souvenir" however, is the binding legal document they leave with which effectively ends their marriage.
An interested couple completes an intake session with a manager beforehand who performs initial mediation work and assesses the couple's ability to cooperate with one another.  This mediation allows most of the big issues to be settled before the couple arrives at the hotel. That way, once they are there, the soon to be ex-spouses can indulge in massages and spa treatments while their assets are being divided.
So far, approximately 12 couples have taken advantage of the divorce package at the Gideon Putnam and DivorceHotel is confident that many others will follow suit. Even though an "all-inclusive divorce weekend" may sound tempting, for the majority of couples, the reality of child custody arrangements, division of retirement accounts and calculation of spousal support payments, may throw a wrench in even the best laid vacation plans.  In reality, this type of separation process will likely only be successful with those couples who are looking to end their marriage on amicable terms and do not have a complex financial situation.
Talk To A Dayton Divorce Lawyer Before Checking into A DivorceHotel
Next week I will post a follow-up article dealing with the legal complexities related to obtaining a "quickie" divorce. Be careful before making this kind of decision based on some advertising DivorceHotel material without talking to an Dayton divorce lawyer. Caveat Emptor… Buyer Beware! More to come.
© 2015 – 2018, Ohio Family Law Blog. All rights reserved. This feed is for personal, non-commercial use only. The use of this feed on other websites breaches copyright. If this content is not in your news reader, it makes the page you are viewing an infringement of the copyright.

About The Author: Robert L. Mues
Robert Mues is the managing partner of Dayton, Ohio, law firm, Holzfaster, Cecil, McKnight & Mues, and has received the highest rating from the Martindale-Hubbell Peer Review for Ethical Standards and Legal Ability. Mr. Mues is also a founding member of the "International Academy of Attorneys for Divorce over 50" blog.
Divorce: DivorceHotel Provides Vacation And A Divorce