Recent Study Reveals That Combat Assignments Increase the Probability of Domestic Violence and Child Abuse By Military Members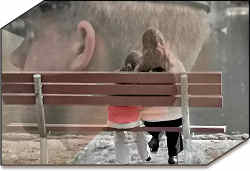 A recent study published by The Review of Economics and Statistics concludes that combat assignments increase the probability of intimate partner domestic violence and child abuse by active-duty military members.  Resul Cesur of the University of Connecticut Finance Department and Joseph J. Sabia of San Diego State University Department of Economics, claim to have produced the first study to consider the effect of war service on domestic violence.  While they admit that several studies exist which explore the effect of war and Post-Traumatic Stress Disorder on violent crime in general, they assert that none exist which focus specifically domestic violence. To access the complete study click here.
In their research, the authors looked at the effect of assigning servicemen of identical rank and occupation to combat deployments vs. non-combat deployments. The results indicated that active-duty members who served in combat zones had an increased probability of subsequent domestic violence, as compared to those who were assigned to non-combat areas.  In addition, those who served in combat zones also showed a decrease in trust of their partner at home and an increase in overall diminished relationship quality.
The sample for the study consisted of 11,474 active duty servicemen.  Of these, 2548 were soldiers, 3344 were sailors, 2494 were marines and 3088 were airmen. In comparing the different branches, the results indicated that the Air Force reported the lowest domestic violence effects. The authors indicated that this result could possibly be explained by, "more distant exposure to combat or by differences in selection into different branches of the Armed Forces."
The sample studied was comprised of both enlisted members and officers. In comparing the two, the results demonstrated that the domestic violence and relationship effects of combat exposure among enlisted personnel are much larger than for officers.  The authors did not look into the factors causing this divide as it was outside the scope of the study. However, they did note that their findings are consistent with other domestic violence studies who have found that enlisted members suffer the effects of combat exposure more than officers.
Domestic Violence Prevention and Awareness Programs Available For Families of Active-Duty Military Servicemen
While the authors point out that "there are a number of data-related limitations of our work," their research clearly shows that the families of active-duty servicemen, who deploy to combat areas overseas, are at a greater risk for intimate partner violence and child abuse. Although the exact reasons are unclear, longer deployment times (in terms of the number of deployments and length of such), and combat-induced stress and substance use, may explain some of the domestic violence effect seen in the study. The authors note that prevention and awareness programs such as the Department of Defense's Family Advocacy Program and the U.S. Military launched, "Domestic Violence Awareness Month" provide early intervention to those military families in need. These programs are a step in the right direction to help tackle this growing and unfortunate problem.
© 2015 – 2018, Ohio Family Law Blog. All rights reserved. This feed is for personal, non-commercial use only. The use of this feed on other websites breaches copyright. If this content is not in your news reader, it makes the page you are viewing an infringement of the copyright.

About The Author: Robert L. Mues
Robert Mues is the managing partner of Dayton, Ohio, law firm, Holzfaster, Cecil, McKnight & Mues, and has received the highest rating from the Martindale-Hubbell Peer Review for Ethical Standards and Legal Ability. Mr. Mues is also a founding member of the "International Academy of Attorneys for Divorce over 50" blog. Mr. Mues has also been a dog owner for 55+ years, and just recently, he and his wife are the owners of "Ralph", a rescued mixed Wire Hair and Jack Russell Terrier.
Domestic Violence Within Military Families Probable Says Study