Ohio Supreme Court Translates Domestic Relations and Juvenile Standardized Forms into Spanish, Russian, French, Chinese, and Arabic For Public Download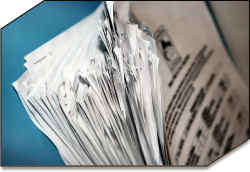 Over the years, the U.S. Department of Justice has fashioned several consent decrees with several states and has negotiated with them to meet their obligation to provide language access.  Ohio has been active for years in supporting the rights of people in the court system whose English ability is limited.
Last month, the Ohio Supreme Court expanded these services and translated more than two dozen domestic relations and juvenile forms in five additional languages.  The translated forms allow parties with limited English to have a better understanding of court cases involving children and families.
The forms  are now also available in the most used languages in Ohio, including Spanish, Russian, French, Chinese, and Arabic.  When individuals need a domestic relations form in one of these languages, they can click on "Select Another Language."  There they can find both a Word document and PDF file in the languages.
The Domestic Relations Forms 1-28 and Juvenile Forms 1-10 (DR forms 19-28) are available, by clicking on this link in an interactive PDF format so they may be completed online and printed.  The PDF files also may be downloaded to your computer.  The Court strongly suggests that you download the latest version of Acrobat Reader .  The forms also are available as Word documents, by clicking on the "Word" link beside each form.
The posted forms are formatted so headings and questions are on the same page as the corresponding blanks to be completed and so there is adequate space to complete the forms by hand.  Changes to formatting can interfere with these features.  While made available by the Ohio Supreme Court, they need to be filed in the local Court that has appropriate jurisdiction.  Further, users must still complete and file the English version of these translated forms.
Ohio Domestic Relations Forms Will Be Translated Into 5 Common Languages For Non-English Speaking Families In Ohio
Stephanie Graubner Nelson, the Ohio Supreme Court's Children & Families Section manager, said having the Domestic Relations and Juvenile Standardized Forms translated into different languages allows all courts across the state to use the same standardized forms for those who don't speak English as their first language.  "The Supreme Court of Ohio is working on all fronts, Domestic Violence, Children and Families, and Language Services to make justice accessible for all the families in the State of Ohio," Chief Justice Maureen O'Connor said.
A follow-up article will be posted here about the mandated Ohio Court interpreter requirements in the months to come.
Ohio Domestic Relations Forms: Click here
© 2015 – 2018, Ohio Family Law Blog. All rights reserved. This feed is for personal, non-commercial use only. The use of this feed on other websites breaches copyright. If this content is not in your news reader, it makes the page you are viewing an infringement of the copyright.

About The Author: Robert L. Mues
Robert Mues is the managing partner of Dayton, Ohio, law firm, Holzfaster, Cecil, McKnight & Mues, and has received the highest rating from the Martindale-Hubbell Peer Review for Ethical Standards and Legal Ability. Mr. Mues is also a founding member of the "International Academy of Attorneys for Divorce over 50" blog. Mr. Mues has also been a dog owner for 55+ years, and just recently, he and his wife are the owners of "Ralph", a rescued mixed Wire Hair and Jack Russell Terrier.
Ohio Domestic Relations and Juvenile Forms Translated in Five Languages