For Victims Of Child Abuse The Holidays Can Be The Worst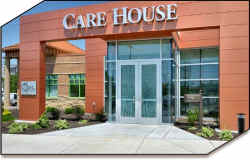 Around this time of year, it is impossible to go anywhere without hearing or seeing something reminding us to "give thanks" and to get into the "holiday" spirit.  However, as the joy and excitement of the season spreads, so does the stress and anxiety that goes along with it. While it may seem strange to those of us who believe this is the "most wonderful time of the year," for the victims of child abuse, it can actually be the worst.
With the stress of putting aside money for holiday meals and gifts, the additional events and expenses looming, coupled with children being home from school for an extended period of time, parents are often susceptible to losing control in an attempt to deal with the situation. During the holidays, emotions run high and tempers flare.  As a result, these parents or caregivers often take their frustration out on their children rather than dealing with their anger in an appropriate manner.
Organizations nation-wide often report an increase in child abuse during the holiday season.  For example, the organization Prevent Child Abuse Tennessee states that every year during the holidays, their parent helpline sees a spike in their call volume.  In addition, in Texas the Child Protective Services noted a16% increase in child abuse reports from December 2013 to January 2014.  Sadly, Ohio is no exception.  The Franklin County publication Accent on Kids reports that there is typically an increase in domestic violence and substance abuse during the holiday season, which in turn causes a rise in child maltreatment and the need for child services.
Data Underestimates True Prevalance Of Child Abuse
The Ohio Family Prevention Project states that there are approximately 81,000 reports of child abuse filed each year. However, researchers speculate that such data vastly underestimates the true prevalence of child abuse. Unlike domestic violence, there is no national survey data to work with simply because it is impossible to call children to ask if they are being abused.  Similarly, researchers also cannot phone parents and caregivers to ask if they are abusing their child.  This means that the statistics rely heavily on ordinary citizens reporting such chils abuse incidents since the children often do not, or cannot, report it themselves. To examine these Ohio statistics, click here.
Each day, 13 children are reported abused or neglected in Montgomery County- 13 children who have to relive their nightmares as they tell their painful stories of child abuse to those who will and need to listen. It's for the worst of these cases that CARE House exists. Since its inception in 1999, CARE House has served over 9,000 families who have been affected by abuse. To learn more about Care House and what you can do to help, click here.
Report Child Abuse During The Holidays – Stand Up For Children
So, be aware that the holidays may not be the most joyful time of the year for everyone.  For the victims of child abuse there is no "holiday break."  During this time of heightened stress, it is crucial that all members of the community come together and stand up for the children who cannot stand up for themselves.  Remember, if you see something, say something – especially during the holidays!!
© 2015, Ohio Family Law Blog. All rights reserved. This feed is for personal, non-commercial use only. The use of this feed on other websites breaches copyright. If this content is not in your news reader, it makes the page you are viewing an infringement of the copyright.

About The Author: Robert L. Mues
Robert Mues is the managing partner of Dayton, Ohio, law firm, Holzfaster, Cecil, McKnight & Mues, and has received the highest rating from the Martindale-Hubbell Peer Review for Ethical Standards and Legal Ability. Mr. Mues is also a founding member of the "International Academy of Attorneys for Divorce over 50" blog.
Child Abuse Increases During Holiday Season – But You Can Help!