Singer Prince Passing Proves The Importance Of Estate Planning Documents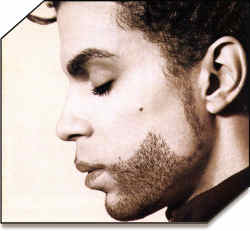 As everyone knows by now, sadly, Prince unexpectedly passed away recently. In the days following his untimely death, questions began to arise as to whom would inherit his estate, which some have estimated to be worth between 300 and 500 million dollars. Surely he had a will, experts speculated. He had an army of attorneys working for him.
As it turns out, he apparently died with no estate planning documents in place. When asked how this happened, one of his many attorneys stated "Maybe he didn't expect to die." Unfortunately, this is the mindset that many of us have. We never would expect to die so soon.
Lack Of Estate Planning Documents Can Result In Repercussions For Surviving Family Members
Prince died leaving 1 full sister and 6 half siblings. Under Minnesota law, as under Ohio law, the 7 of them will share equally in his estate. Is this what he would have wanted? Possibly, but he was known to have given generously to charities, having developed a foundation and having already donated millions to various charitable organizations. Sadly, none of them will share in his estate.
Prince's sudden passing and the resulting estate planning repercussions provide a stark reminder to everyone of the importance of an updated estate plan so that one's wishes and legacy can be followed and passed on.
Estate Planning Specialist Attorney Joseph E. Balmer is a partner at the Dayton Ohio law firm of Holzfaster, Cecil, McKnight & Mues, LPA and has been handling estate planning and elder law matters since 1991. He has been certified since 2006 by the Ohio State Bar Association as a specialist in Estate Planning, Trust and Probate Law. Joe's email is balmer@hcmmlaw.com
© 2016 – 2018, Ohio Family Law Blog. All rights reserved. This feed is for personal, non-commercial use only. The use of this feed on other websites breaches copyright. If this content is not in your news reader, it makes the page you are viewing an infringement of the copyright.

About The Author: Joseph E. Balmer
Joseph Balmer manages the Probate, Trust and Estate Administration department at Dayton, Ohio, law firm, Holzfaster, Cecil, McKnight & Mues, and has been certified by the Ohio State Bar Association as a specialist in Estate Planning, Trust and Probate Law since 2006.
Estate Planning: A Truly Sad Story, Prince – His Tragic Death and His Lack of Estate Planning