What Are The Additional Requirements For A Guardian Of An Estate In Ohio?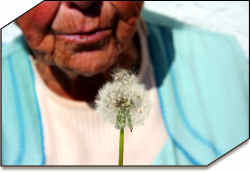 While it has always been a great responsibility to serve as a legal guardian for another individual, last year Ohio imposed a number of additional requirements of guardians in an effort to protect the welfare and safety of those wards to whom they serve.  These protections are both financial and personal.
An individual can be guardian of the person, guardian of the estate (financial), or more likely guardian of the person and the estate of another individual.  Previously, a guardian of the person was required to protect and control the ward, provide suitable maintenance for the ward, make appropriate decisions for the ward, provide education if the ward is a minor and file guardian's reports with the court.  A guardian of the estate was required to file an inventory with the court, deposit money in a financial institution in this state, invest funds in a lawful manner, make and file accounts annually, expend funds only upon written approval of the court and file guardian's reports.
I addition to these requirements and in order to better protect the ward, all Ohio guardians must complete a six hour course on the basics of adult guardianship.  They must also complete three hours of continuing legal education every calendar year.  These can be done in person or online.  They must meet with the ward at least four times a year.  They must file an annual Guardian Plan with the court.  Finally, they must undergo a criminal background check.
New Guardianship Of Estate Requirements
One can see that these new requirements, particularly requiring yearly continuing educational courses is quite an additional commitment for guardians to undertake.  While all of these new requirements will protect the interests of wards in this state, they also underscore the importance of having appropriate power of attorney documents in place.
Contact An Estate Planning Advisor For Guardian Questions or Issues
In the vast majority of cases, if valid general and health care power of attorney documents had been executed by the individual, a guardianship over them would not be necessary.  This would have saved time, money and headaches for the individuals involved.  As always, make sure that you have an appropriate estate plan and that you keep it current.  If you have any questions, talk to an estate planning advisor or estate planning professional concerning guardian issues..
© 2016 – 2018, Ohio Family Law Blog. All rights reserved. This feed is for personal, non-commercial use only. The use of this feed on other websites breaches copyright. If this content is not in your news reader, it makes the page you are viewing an infringement of the copyright.

About The Author: Joseph E. Balmer
Joseph Balmer manages the Probate, Trust and Estate Administration department at Dayton, Ohio, law firm, Holzfaster, Cecil, McKnight & Mues, and has been certified by the Ohio State Bar Association as a specialist in Estate Planning, Trust and Probate Law since 2006.
Guardian Issues: New Responsibilities Imposed on Ohio Guardians