New Hague Convention Ratification Agreement Expected to Make International Child Support Collection Quicker and Less Costly!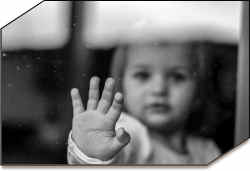 This week President Obama signed the instrument of ratification to the 2007 Hague Child Support and Maintenance Convention addressing International Recovery of Child Support. This international child support signing was accomplished in great part due to the extensive work done by US family lawyers, by the Hague Convention on Private International Law, and by many others.
At present the only signatory countries are EU Members States, Norway, Albania, Ukraine and Bosnia-Herzegovina.  Many other countries are actively considering joining, but were waiting for the United States to endorse it.
International Child Support
The ratification of this agreement provides new provisions that, for the first time on an increasing global scale, will create hopefully efficient, timely, and cost effective procedures for the processing of international child support cases. While these types of procedures have been commonplace in the United States, the same is not true globally. Many foreign countries will not enforce US support orders in the absence of a treaty obligation. This ratification of the Convention by the United States will mean that more children residing in the United States will receive financial support from their parents residing in countries that are also signatories to the Convention.  Read more about the International Treaty on Child Support.  
Children Big Winners From International Child Support Ratification
It is believed that there are more than a million cases of unpaid international child support orders globally. It is expected that the primary beneficiaries of this ratification will be children of modest families in which one party or the child is in significant need of support and yet the responsible party lives out of the country keeping themselves out of reach of enforcement. In the past, the cost of international child support collection was cost prohibitive and often took years. As a result, enforcement was impractical or impossible. Children are the big winners of this important action by our President!
© 2016 – 2018, Ohio Family Law Blog. All rights reserved. This feed is for personal, non-commercial use only. The use of this feed on other websites breaches copyright. If this content is not in your news reader, it makes the page you are viewing an infringement of the copyright.

About The Author: Robert L. Mues
Robert Mues is the managing partner of Dayton, Ohio, law firm, Holzfaster, Cecil, McKnight & Mues, and has received the highest rating from the Martindale-Hubbell Peer Review for Ethical Standards and Legal Ability. Mr. Mues is also a founding member of the "International Academy of Attorneys for Divorce over 50" blog. Mr. Mues has also been a dog owner for 55+ years, and just recently, he and his wife are the owners of "Ralph", a rescued mixed Wire Hair and Jack Russell Terrier.
International Child Support Recovery Ratification Signed By President Obama