ALERT: Will A New Revenge Porn Bill Pass in Ohio?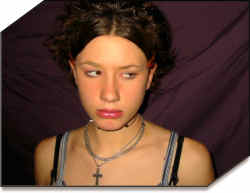 On January 31, 2015, we posted an article "Revenge Porn Laws Enacted In Many States Except Ohio " and chronicled the trend of States rushing to enact anti-revenge porn legislation. For those unfamiliar with the term, it is defined by the National Conference of State Legislatures as "posting of nude or sexually explicit photographs or videos of people online without their consent, even if the photograph itself was taken with consent." As we then predicted, Ohio would likely be considering this type of legislation soon. Thirty-four states and the District of Columbia have similar laws, according to the Cyber Civil Rights Initiative. In addition, there is also Federal legislation pending.
Senate Minority Leader Joe Schiavoni (D) introduced Senate Bill 353 on September 8, 2016, to make revenge porn a crime and add protections for victims. "We know that when these images go public, it has devastating effects on a person's career and personal life," Schiavoni said in a news release. "This bill gives Ohio the tools it needs to hold these perpetrators accountable." Schiavoni indicated that he decided to address revenge porn after working on legislation about cyber bullying.
Passage Of New Ohio Bill Protects Victims Of Revenge Porn
The bill would make it a first degree misdemeanor with a possible fine of $1000 and up to 180 days in jail for distributing sexually explicit pictures of someone without their knowledge. Subsequent convictions of the law could result in a Felony conviction. The bill also requires employers to make accommodations for victims working more than 25 hours a week unless an "undue hardship" is imposed upon the employer. Further, the bill blocks universities from eliminating scholarships or aid for victims.
There are no guarantees this revenge porn legislation will pass since it is sponsored by 3 Democrats (without any Republican co-sponsors) in the Republican dominated Ohio Senate. We will keep you posted on the developments of this important piece of pending revenge porn legislation!
© 2016 – 2018, Ohio Family Law Blog. All rights reserved. This feed is for personal, non-commercial use only. The use of this feed on other websites breaches copyright. If this content is not in your news reader, it makes the page you are viewing an infringement of the copyright.

About The Author: Anne Shale
Anne Shale is of counsel to Dayton, Ohio, law firm, Holzfaster, Cecil, McKnight & Mues. She is a former registered nurse and concentrates her practice in Family Law and Divorce cases.
Revenge Porn Legislation Now Pending in Ohio!