Love After Marriage For All: How Cohabitation With Another, Regardless Of Sexual Orientation, Can Trigger A Termination Of Spousal Support Post Divorce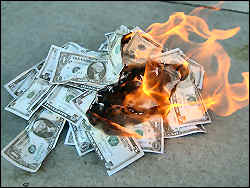 I couple weeks ago, I attended a very exciting and thrilling divorce seminar (said no one ever) where a portion of it was dedicated to giving an update on divorce court forms to reflect gender neutral identifiers for the divorce parties.  For example, instead of using husband and wife, the court forms will now use spouse 1 and spouse 2 or other similar gender neutral identifiers.   I still say the classic Plaintiff and Defendant identifiers are easier, but it is not my courthouse.
I imagine a majority of courts around the country, except perhaps for the Deep South, are adjusting appropriately to be in compliance with the U.S. Supreme Court's historical decision finding state laws that prevented same-sex marriages are unconstitutional.  Which also meant that divorce statutes and divorce case law had to catch up with same-sex marriage.  One such aspect of divorce law that needed to catchup with the times was addressed by the Supreme Court of Virginia.
In Luttrell v. Cucco, Luttrell moved the trial court to terminate his spousal support obligation based on his ex-wife cohabitating continuously with her fiancée for over a year.  This request was based on a provision of the divorce decree that stated, in part, that Luttrell's spousal support obligation to Cucco would be terminated upon "the death of either party, the remarriage of the wife, or as a result of action by the Court taken pursuant to § 20-109 of 1950 Code of Virginia, as amended, relative to cohabitation."
Code § 20-109 states "upon order of the court based upon clear and convincing evidence that the spouse receiving support has been habitually cohabiting with another person in a relationship analogous to a marriage for one year or more…, the court shall terminate spousal support and maintenance."
At the hearing on terminating spousal support, Cucco did not dispute Luttrell's allegations.  Instead, she argued that her relationship was with another woman and therefore she was not "cohabiting" within the meaning of Code § 20-109.  The trial court agreed with Cucco.
The trial court reasoned that the right to marry was distinct from the question of its authority to terminate spousal support pursuant to Code § 20-109.  The trial court ultimately concluded that only opposite-sex couples could cohabit for purposes of Code § 20-109.  On appeal, the appellate court affirmed the lower court's ruling.
Calling shenanigans, Luttrell took up his issue to the Supreme Court of Virginia.
The Supreme Court of Virginia starts off its analysis by observing that the language of Code § 20-109 is gender neutral.  The court stated that the words "spouse" and "person" encompasses individuals of either sex, and thus, the provision may be understood to apply to either same-sex or opposite-sex relationships.  After going through the statutory history of Code § 20-109 and its relevant case law, the Supreme Court of Virginia concluded that cohabitation is applicable to both same-sex and opposite-sex relationships.
In my mind, had the Supreme Court of Virginia agreed with the trial court I believe that would have created unequitable same-sex divorces.  For example, let's say that a same-sex couple goes through a divorce and the court awards spousal support for the less financially advantageous spouse.  Said less financially advantageous spouse remarries a few years later and once again is in a same-sex marriage.  Based on the trial court's reasoning, the spouse pay spousal support from the first marriage would have to continue to pay spousal support to his former spouse because he remarried a member of the same sex.  That would make zero sense!
In the great state of Ohio, cohabitation with another person post-divorce can trigger a termination of a spousal support order.
The Ohio Supreme Court laid out two primary factors for determination of cohabitation in State v. Williams.  Specifically, (1) the sharing of familial or financial responsibilities; and (2) consortium.  To prove sharing of familial or financial responsibilities, the moving party would need to show evidence of provisions the parties make for food, shelter, clothing, and utilities.  To prove consortium, the moving party would need to show evidence of fidelity, affection, society, cooperation, solace, comfort, aid of each other, friendship, consideration of mutual respect, and conjugal relations.  In short, the court must consider whether the couple assumed obligations equivalent to those arising from a ceremonial marriage. Taylor v. Taylor, 11 Ohio App. 3d 279 (1st Dist. Hamilton County 1983).
Termination Of Spousal Support Likely In Cohabitation Relationship After A Divorce In Ohio
Looking at Ohio case law on the subject of cohabitation, I am very confident that an Ohio divorce court would not look at whether or not cohabitation was with a member of the opposite sex.  In other words, if you cohabitate after a divorce in Ohio, expect that spousal support is subject to likely termination. If you are considering this type of a relationship, be sure to first discuss it with an experienced divorce lawyer!
© 2016 – 2018, Ohio Family Law Blog. All rights reserved. This feed is for personal, non-commercial use only. The use of this feed on other websites breaches copyright. If this content is not in your news reader, it makes the page you are viewing an infringement of the copyright.

About The Author: Thomas G. Kopacz
Thomas Kopacz is an associate attorney with Dayton, Ohio, lawfirm, Holzfaster, Cecil, McKnight & Mues and the managing editor of the Ohio Criminal Defense Law Blog. He is also a member of the Association of Ohio Criminal Defense Lawyers.
Cohabitation Can Lead To Spousal Support Termination