Marriage Over and Thinking Divorce? Important Information About Ohio Dissolution Proceedings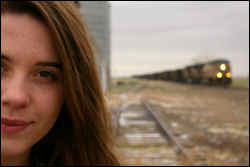 Do you and your spouse BOTH recognize that your marriage is emotionally and all but officially over? Have you been procrastinating moving forward with dissolution and terminating your marriage? Not a pleasant decision, but sometimes a necessary one. Well, there is still time to accomplish and complete that objective around the first of the year.
Ohio Law permits the filing of both divorce and dissolution actions. Before filing you really should know the basic differences. The primary distinction between divorce and dissolution is the amicable nature with fully agreed upon terms in a dissolution proceeding. In dissolution, both parties must agree to every aspect and term in the final agreement, down to the last penny. Various pleadings are prepared and signed by both parties and submitted to the Court for approval. To be clear, the FULL agreement must be negotiated and executed before filing. No Restraining Orders are available in an Ohio dissolution. The parties request in these papers that their marriage be terminated based upon there being "irreconcilable differences" between them. Ohio Law states that a hearing for dissolution must be set and held between 30 to 90 days after filing.
As the holiday season is approaching, you may be feeling like you need to wait or you may want everything over and done with near the end of the year.  For those couples in full agreement and looking for a fresh start in 2017, it may make sense to get the full agreement negotiated and submitted in writing as required. Filing a dissolution in the month of October could have you legally split before or immediately following the New Year, allowing a fresh new start to 2017!
Consider Dissolution Options With An Experienced Divorce and Family Law Attorney
I will shortly be publishing a follow-up article outlining more information about Ohio dissolution proceedings and the requirements. In the meantime, this may be an excellent time to consider your divorce and dissolution options in a consultation with an experienced divorce lawyer.
© 2016 – 2018, Ohio Family Law Blog. All rights reserved. This feed is for personal, non-commercial use only. The use of this feed on other websites breaches copyright. If this content is not in your news reader, it makes the page you are viewing an infringement of the copyright.

About The Author: Robert L. Mues
Robert Mues is the managing partner of Dayton, Ohio, law firm, Holzfaster, Cecil, McKnight & Mues, and has received the highest rating from the Martindale-Hubbell Peer Review for Ethical Standards and Legal Ability. Mr. Mues is also a founding member of the "International Academy of Attorneys for Divorce over 50" blog. Mr. Mues has also been a dog owner for 55+ years, and just recently, he and his wife are the owners of "Ralph", a rescued mixed Wire Hair and Jack Russell Terrier.
Dissolution: Out with the Old, in with the New?