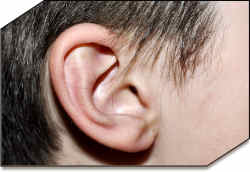 Arguing in front of your kids can be healthy. Your children know that there are times when conflicts occur in any relationship. When tensions exist, telling your spouse that "we'll talk about this later in private" may evoke more anxiety than relief with kids.
Children pay close attention to how their parents argue. This is an opportunity to demonstrate how disagreements can be discussed without being disagreeable. This is when kids learn about how to listen empathetically, reflect another's point of view, search for compromises and respect different perspectives.
Regardless of the age of your child, avoid saying any of the following in front of your kids.
"I hate being married to you." This creates all kinds of unease in kids, whose lives depend upon your caring and commitment. The thought that parents may separate causes children to worry about school, friendships, activities and losing one of their parents.
"Sometimes I wish I was dead." This type of emotional outburst has an even greater effect than divorce, as it can stimulate anxiety about a permanent and traumatic loss for kids. Even the thought that a parent may intentionally kill themselves causes horrendous distress in kids. If you are permanently gone, what will happen to them?Please realize that kids, depending upon their developmental level, may interpret words differently than the way adults intend them. A comment intended to reflect a momentary emotional state may be understood much more literally and concretely by children.
"Our kids are now acting just like you." While your purpose may be to heighten the awareness of your spouse's behavior on the children, kids view this language very differently. They hear this comment as evidence that you no longer love them since they hear you saying that their behavior is like that of an unacceptable parent.
"I know you've been cheating on me." Concerns about marital infidelity should always be voiced in private. Some children learn about their parents' affairs by discovering material on the computer. If they come to you with such concerns, never tell them to keep this a secret from your spouse.
"You never …." We are not always at our best in the midst of an emotional disagreement. Even so, extreme accusations are a terrible example for kids regarding how to express their point of view.
Go ahead and disagree with your spouse. Just do it in a respectful and courteous way.
Gregory Ramey, Ph.D., is a child psychologist and vice president for outpatient services at the Children's Medical Center of Dayton.  For more of his columns, join Dr. Ramey on Facebook at www.facebook.com/drgregramey . Dr. Ramey has been a guest contributor to the Ohio Family Blog since 2007.
[Reprinted by permission from the May 1, 2016, edition of the Dayton Daily News, "5 Things You Should Never Say in Front of Your Kids" Gregory Ramey, PhD]
© 2016 – 2018, Ohio Family Law Blog. All rights reserved. This feed is for personal, non-commercial use only. The use of this feed on other websites breaches copyright. If this content is not in your news reader, it makes the page you are viewing an infringement of the copyright.

About The Author: Guest Contributor Gregory Ramey, PhD, Child Psychologist and Dayton Daily News Columnist
Gregory Ramey, PhD, is a nationally recognized child psychologist and columnist who has worked at Dayton Children's Hospital since 1979. In addition to his weekly column in the Dayton Daily News about effective parenting, Ramey has conducted more than 200 workshops and has recently been quoted in articles in Redbook, Parenting, Ladies Home Journal as well as columns distributed by the New York Times Wire Service.
5 Things You Should Never Say in Front of Your Kids