Consultation With An Experienced Family Law Attorney Helpful When Filing for Divorce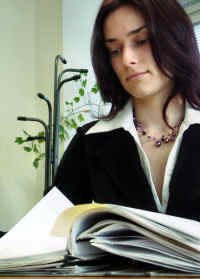 A lot of people ask or search online for the answer to this question. No one likes to spend money for a lawyer. I have attached a link that the Montgomery County Ohio Domestic Relations Court provides to the public. It is titled The Citizen's Guide to the Montgomery County Common Pleas Court: Domestic Relations Division.
The Guide is well written, but demonstrates the complexities of the divorce or dissolution process with all the forms and rules that must be followed.
I also came across information on this topic provided by the Legal Aid Network of Kentucky. Their guidance is on point.
Do I have to have an attorney to file for divorce?
No, you do not have to have an attorney to file a divorce, but it would be helpful. It would be easier if you have an attorney, because the attorney is familiar with the divorce laws and with the courts. However, there is no requirement that you have an attorney to file a divorce, and if you cannot get an attorney, you can file the divorce on your own. You will need to follow the rules an attorney would need to follow.
Are there any circumstances in which I should not file a divorce on my own?
Yes, there are some circumstances when you should NOT file the divorce on your own.
If either you or your spouse has a pension, then you should get an attorney to file your divorce. Dividing a pension is complicated, and you will need an attorney's help.
If you have substantial amounts of property, especially real property such as a home or land, then you probably should not file a divorce on your own.
If you think you and your spouse are going to disagree about custody of your children, you may not want to file a divorce on your own."
There are other situations I would add to that list, including: if there had been acts of domestic violence; child or spousal support is at issue; tax issues; large amounts of debts exist or a bankruptcy may be eminent; or if there is unequal bargaining power between both parties.
Ohio Family Law Blog Divorce Links
We have posted several articles on the Ohio Family Law Blog over the years.  Here are some of them that you might want to read:
Experienced Ohio Family Law Attorney Can Help With Complicated Divorce Issues
Obviously as an Ohio divorce lawyer I am biased to a certain extent about this subject.  I would recommend IN EVERY CASE that you consult with an experienced family law attorney if you are going to be ending your marriage. Ask questions, and listen to his/her advice about any complicating issues that might lie ahead. Evaluate the "pros and cons" of utilizing a divorce lawyer in whatever scope seems prudent!
© 2016 – 2018, Ohio Family Law Blog. All rights reserved. This feed is for personal, non-commercial use only. The use of this feed on other websites breaches copyright. If this content is not in your news reader, it makes the page you are viewing an infringement of the copyright.

About The Author: Robert L. Mues
Robert Mues is the managing partner of Dayton, Ohio, law firm, Holzfaster, Cecil, McKnight & Mues, and has received the highest rating from the Martindale-Hubbell Peer Review for Ethical Standards and Legal Ability. Mr. Mues is also a founding member of the "International Academy of Attorneys for Divorce over 50" blog. Mr. Mues has also been a dog owner for 55+ years, and just recently, he and his wife are the owners of "Ralph", a rescued mixed Wire Hair and Jack Russell Terrier.
Do I Really Need a Lawyer for My Ohio Divorce?