Dissolution In Ohio: The Conciliation Process in Warren and Montgomery County Explained. How A Dissolution Can End Up In Mediation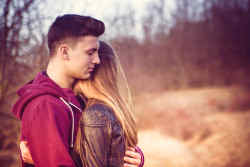 This was a novel question that was recently asked me by a client a week or so before their scheduled final dissolution hearing. Conciliation proceedings are not all that common even in divorce actions.  I asked my paralegal, Robin Lovins, to investigate the answer for me.  That answer was interesting I thought. Always looking for a new blog article topic, I asked Robin to help incorporate that information into a blog article about dissolution. Here it is:
Section 3117.05 of the Ohio Revised Code states that "Prior to or during pendency of any action for divorce, annulment, or legal separation, one or both spouses may file in the court of common pleas a petition for conciliation…". The question becomes: Does conciliation apply in dissolution cases? Although it is unusual for parties participating in a dissolution proceeding to request a conciliation through the courts, if a petition is filed, the courts will accept it.
A Dissolution Can End Up In Mediation. The Conciliation Process Differs in Both Warren and Montgomery County
In the Montgomery County Domestic Relations Court, after a Petition for Conciliation is filed the parties are referred to the Court's Mediation Department. The parties' case is then issued a stay of ninety (90) days, meaning that their case is put "on hold" for 90 days while the parties attempt a reconciliation of their marriage. The conciliation process is similar in Greene County as well. The parties are referred to the Family Relations Services Division of Family and Children First Department of the County.
In Warren County, the conciliation process is governed by Ohio Revised Code Section 3105.091 (click here to read this statute). A Petition for Conciliation filed in Warren County is more specific as noted in their Local Rules:
5.1 Conciliation
A motion for conciliation must be filed in accordance with O.R.C. 3105.091.  The motion shall contain the following:
name of the counselor;
statement of required type of counseling;
the time length for counseling;
any other conditions requested.
At the end of the 90-day stay, a status conference must be held to inform the court if the parties successfully reconciled or if their case should proceed.
Does Conciliation Apply In Dissolution Cases And What About Mediation Services?
However, since a requirement of a dissolution action is that the parties must agree on all issues in their case in advance of filing, mediation services would not generally be appropriate. The goal of a mediator is to help parties reach an agreement on the issues involved in their particular case, i.e. child related issues or division of property. Some people mistakenly believe mediation is a counseling service. This is not technically accurate.
The bottom line is while it is rare for parties seeking a dissolution of their marriage to file for a conciliation, they do have the option of filing a Petition with the court in one last attempt to save their marriage. It is certainly helpful that the courts provide this option to help parties decide if a termination or dissolution of their marriage is indeed what the parties feel is best!
© 2017 – 2018, Ohio Family Law Blog. All rights reserved. This feed is for personal, non-commercial use only. The use of this feed on other websites breaches copyright. If this content is not in your news reader, it makes the page you are viewing an infringement of the copyright.

About The Author: Robert L. Mues
Robert Mues is the managing partner of Dayton, Ohio, law firm, Holzfaster, Cecil, McKnight & Mues, and has received the highest rating from the Martindale-Hubbell Peer Review for Ethical Standards and Legal Ability. Mr. Mues is also a founding member of the "International Academy of Attorneys for Divorce over 50" blog. Mr. Mues has also been a dog owner for 55+ years, and just recently, he and his wife are the owners of "Ralph", a rescued mixed Wire Hair and Jack Russell Terrier.
Dissolution In Ohio: Can Parties Request Conciliation and Mediation Services?