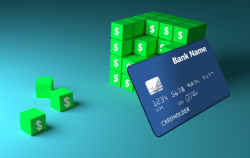 Some divorce cases are really nasty and contentious. I have been handling divorce cases in Dayton, Ohio for almost 39 years and I have seen some doozies! Clients regularly ask how they can protect their FICO credit score after their divorce is over. There are some very good articles that I've linked to below about those suggestions. I want to focus on the option of requesting a credit reporting freeze especially if you were the primary breadwinner.
While we always include language in the Final Decree of Divorce that both parties are prohibited from incurring debt in the name of the other party, there is more that can be done. If the divorce has been unusually contentious and if you believe that your ex-spouse will ignore this court ordered prohibition and create new credit cards under your social security number, then placing the credit reporting freeze may make great sense.  By doing this you will prevent the credit reporting agencies from releasing your credit report without your consent. That means no one can get new credit in your name, including you, until you lift the freeze.
If you are in Ohio, read this consumer protection fact sheet: SECURITY FREEZE INFORMATION
How To Protect Your Credit Score Once Your Divorce Is Over!
You will need to contact all 3 major credit reporting agencies – TransUnion, Equifax and Experian. Helpful tips and information is contained in this fact sheet. Contacting each by phone is recommended. Costs vary by state, but it's about $10 for each bureau.  In Ohio it is only $5.00 per agency. Be careful to understand the difference in the Credit Freeze created by state law versus the credit monitoring services offered at a higher monthly fee by each bureau! If you have trouble getting a credit freeze, contact the Ohio attorney general's office.
Obtaining a free credit report frequently is smart – especially if you fear things might continue to be charged on your accounts by your former spouse. If there are errors on your credit report, click here to learn how to dispute them. Identity theft is a crime! If your Ex opens new charge accounts in your name without your knowledge, consent or contrary to the terms of your Divorce Decree, immediately notify the credit card company and the appropriate law enforcement agency. Also, contact your divorce lawyer as a Contempt or Show Cause Motion may need to be filed back in the trial Court!
Don't Forget Your Credit Score After Your Divorce!
Nothing is easy about divorce. Please don't ignore your credit score issue if you have concerns. Plan ahead and be proactive if you believe that your ex-spouse may try to open credit cards in your name!
Links to Helpful Info on Protecting Your Credit Score Post-Divorce:
5 ways an ex can ruin your credit during breakup, divorce
Don't ignore divorce decree debt mandate
© 2017 – 2018, Ohio Family Law Blog. All rights reserved. This feed is for personal, non-commercial use only. The use of this feed on other websites breaches copyright. If this content is not in your news reader, it makes the page you are viewing an infringement of the copyright.

About The Author: Robert L. Mues
Robert Mues is the managing partner of Dayton, Ohio, law firm, Holzfaster, Cecil, McKnight & Mues, and has received the highest rating from the Martindale-Hubbell Peer Review for Ethical Standards and Legal Ability. Mr. Mues is also a founding member of the "International Academy of Attorneys for Divorce over 50" blog. Mr. Mues has also been a dog owner for 55+ years, and just recently, he and his wife are the owners of "Ralph", a rescued mixed Wire Hair and Jack Russell Terrier.
Credit Score: Little Known Tip to Protect Your Credit After a Nasty Divorce – Request a Credit Reporting Freeze?