Supreme Court Rules Federal Citizenship Rules Unconstitutional, Gender Equality Prevails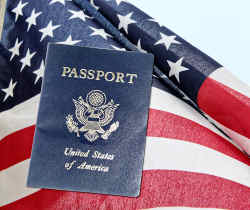 Recently the Supreme Court has made a ruling that has progressed society forward and upheld gender equality. On June 12, 2017, in the case of Sessions, Attorney General v. Morales-Santana, the Supreme Court ruled that the current federal citizenship rules were unconstitutional. Justice Ruth Bader Ginsburg wrote for the majority. This decision is a major victory for the justice, who for 20 years battled unsuccessfully for equal treatment of men and women seeking to pass citizenship on to their children.
The current federal citizenship rules state that a child born to an unwed mother automatically becomes a citizen of the United States if the mother previously lived in the United States for at least one-year. However, if a child was born to an unwed father, that child could not become a United States citizen unless the father had lived in the United States for at least five continuous years and two of which the father had to be over the age of 14. In essence, an unwed mother's child was given preferential treatment over an unwed father's child.
Supreme Court Enacts New Rule In The Case Of Gender Equality
The out dated rationale for the federal citizenship rule were based on anachronistic gender roles and bias that unwed fathers would not care about their children. This appalling law is antiquated and promotes excessive gender bias. However, because the Supreme Court had a majority ruling, 6 – 2 vote, the current federal citizenship rule has been held unconstitutional under the 5th amendment, equal protection clause, of the Constitution. Because of this ruling the Court will enact a "new" federal citizenship rule that requires both unwed men and women will be covered by the five-year requirement. In the case of Morales-Santana, Mr. Santana has helped to promote gender equality for men and women. Unfortunately, Mr. Santana has personally not met the five-year requirement and thus will be deported. Although, his fate is deportation, his fight for gender equality is helping future generations of children to be treated equally.
Publisher's Note: I want to thank our extern, Krystal Rosado, a second year law student at the University of Dayton School of Law, for her research and writing a draft of this summary of this important U.S. Supreme Court gender equality decision. Great job Krystal!
© 2017 – 2018, Ohio Family Law Blog. All rights reserved. This feed is for personal, non-commercial use only. The use of this feed on other websites breaches copyright. If this content is not in your news reader, it makes the page you are viewing an infringement of the copyright.

About The Author: Robert L. Mues
Robert Mues is the managing partner of Dayton, Ohio, law firm, Holzfaster, Cecil, McKnight & Mues, and has received the highest rating from the Martindale-Hubbell Peer Review for Ethical Standards and Legal Ability. Mr. Mues is also a founding member of the "International Academy of Attorneys for Divorce over 50" blog.
Gender Equality: U.S. Supreme Court Rules for Unwed Mothers and Fathers