"The experience being interviewed by celebrity "Big George" of the BBC radio in London was really a memorable and fun one! George had read a blog article of mine which he seemed to really enjoy. "Big George" Webley seemed like a cool guy and had a wild wit and great sense of humor. He asked me a couple hilarious questions during the interview which got me laughing. After this episode, I only talked with him 1 other time. Sadely, "Big George" passed away on May 7 2011, at the young age of 53. To the power of the internet and the reach of the Ohio Family Law Blog, I say thank you for creating this blast from the past! May you rest in peace "Big George".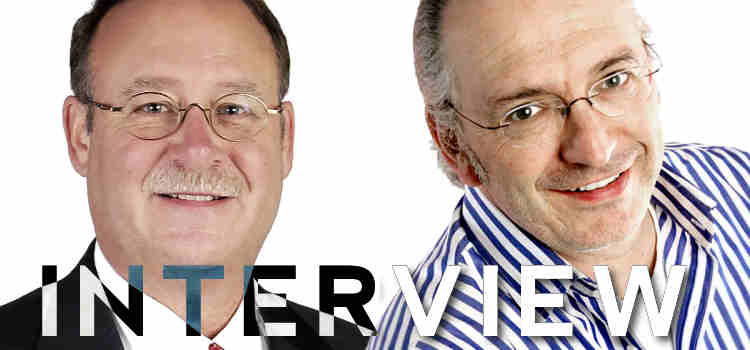 England is trying to catch up with Ohio and the rest of the United States when it comes to Family Law.  Until a landmark case last week, the courts in England and Wales put little, if any, weight on the terms of prenuptial agreements.  Prenuptial agreements (also called antenuptial agreements) in one form or another have been around for a very long time.  The Supreme Court of Ohio in 1984 held in Gross v. Gross that, under certain circumstances, they are valid and the terms should be enforced by Ohio courts.
On July 2, 2009, I received an interesting phone call from a journalist from the BBC in London, England.  He wanted to know if I would be interested in commenting on the recent case holding and also sharing some insights about prenuptial agreements from the perspective of an American family law attorney.  I read the decision in the case of Radmacher v. Granatino and agreed to be interviewed a few hours later by "Big George" Wembly, the host of the live 'Late Show' on BBC-London radio station 94.9.
After a little research, I learned that "Big George" is an iconic broadcaster in London having had an extensive music career as a composer, producer and bandleader.  His radio show is promoted as being unlike any other radio phone-in show heard anywhere on the planet.  True to billing, I learned as I was being interviewed, how engaging and witty "Big George" is.  For any who are interested, I have attached a link to my nine-plus minute interview here. (MP3 Format, 3.9megs)
An A-Z On Prenuptial Agreements With A Slight Curveball Thrown In
I think I did pretty well answering his questions about prenuptial agreements from A to Z until he threw me a curve ball about the custody of Michael Jackson's children.  Not being current on the most recent MJ drama, I had to acknowledge I couldn't share an informed opinion on that subject!  Oh well . . .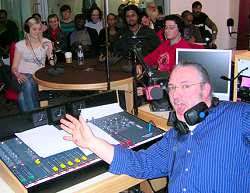 It was, however, an enjoyable experience.  A very different format from other interviews I have given in the past with National Public Radio, newspapers, and other media outlets.  Talking and listening to "Big George" reminded me of my all time favorite radio host as a kid:  Jean Shepherd, a writer and broadcast humorist also on late night.  Lying in bed at night intrigued by Shep's storytelling and humor often made me tired for school the next morning.  Probably much the same situation for the flocks of listeners no doubt mesmerized by "Big George" in London since he broadcasts weeknights from 10PM to 2AM!  Perhaps I will get another call from him again if he is looking for some legal commentary from an American perspective.  Thanks for the fun "Big George!"
More Info On Prenuptial Agreements In Ohio
If you are interested in more information on prenuptial agreements in Ohio, please click here to read an article previously written by my partner, Joe Balmer, for our Ohio Family Law Blog.  If you want to read the Radmacher v. Granatino case, click here.
© 2017 – 2018, Ohio Family Law Blog. All rights reserved. This feed is for personal, non-commercial use only. The use of this feed on other websites breaches copyright. If this content is not in your news reader, it makes the page you are viewing an infringement of the copyright.

About The Author: Robert L. Mues
Robert Mues is the managing partner of Dayton, Ohio, law firm, Holzfaster, Cecil, McKnight & Mues, and has received the highest rating from the Martindale-Hubbell Peer Review for Ethical Standards and Legal Ability. Mr. Mues is also a founding member of the "International Academy of Attorneys for Divorce over 50" blog.
Blast From The Past: Hitting The Airwaves With "Big George" On The BBC