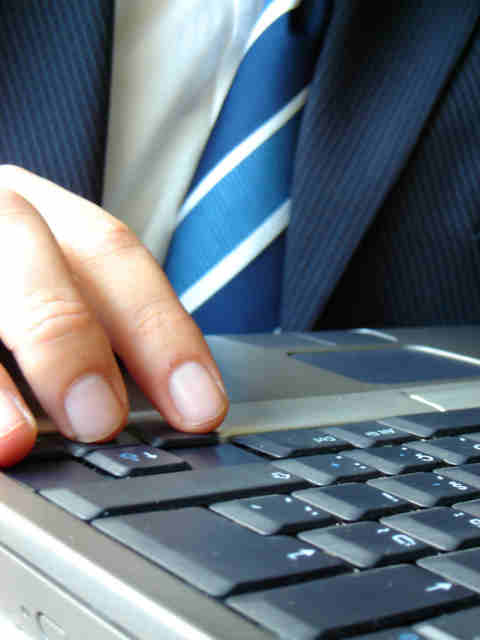 In this day and age, where children can operate their parents smart phones before they can read, where sending a hand-written letter has been replaced by a text, and where anything you could ever want to know is just one Google search away, it is not surprising that technology and the internet have found their way into our court systems. And with all this material so readily available, it begs the question . . . will information found on the internet hold up as evidence in a court of law?
In Ohio, it seems that it depends on the situation.  In Bank of Am., N.A. v. Miller, the Second District Court of Appeals was asked by the Plaintiff to take "judicial notice," and therefore accept factual information found on U.S. Bank's website.
The Court explained that in order for it to take judicial notice, Ohio courts generally will only do so if a party is unable to deny the information that is posted on the website. In addition, if a party is seeking to use a website document as evidence, it will only be admitted if it fits within an exception to the hearsay rule.  For example, in Hess v. Riedel, the court held that an appraisal guide from NADAguides.com was admissible under a hearsay exception which allows market quotations and tabulations generally relied upon by the public.
In Bank of Am., the Court ultimately found that there was not enough factual background provided for it to take judicial notice of the information on U.S. Bank's website.  Nonetheless, this case shows that using internet data as evidence is not a new issue for Ohio courts.  And these courts aren't the only ones looking to the World Wide Web for help. . . it appears that federal courts are as well.
Will Information Found On The Internet Hold Up As Evidence In A Court Of Law?
In Rowe v. Gibson, the United States Court of Appeals for the Seventh Circuit took it upon itself to do some internet research regarding a medical condition, and ultimately issued an opinion in which it referenced information it had found on websites including: healthgrades.com, healthline.com and mayoclinic.org.  In doing so, Justice Posner stated that "[i]n citing even highly reputable medical websites in support of our conclusion . . . we may be thought to be 'going outside the record' in an improper sense."  However, he explained that "[w]e are not deeming the Internet evidence cited in this opinion conclusive or even certifying it as being correct, though it may well be correct since it is drawn from reputable medical websites.  We use it only to underscore the existence of a genuine dispute of material fact."
Unlike the Ohio case cited above where a party was asking the court to recognize information it found on the internet, in the federal case, the Seventh Circuit took it upon itself to do some googling of its own to help make its decision.
Use of Internet Data As Evidence Is Here To Stay In Federal and Ohio Courts
Both cases demonstrate the ever-growing use of internet data as evidence and the situations Ohio courts often encounter because of it.  With each new generation becoming more and more reliant on technology, it is safe to say that evidence from the internet is here to stay.
© 2017 – 2018, Ohio Family Law Blog. All rights reserved. This feed is for personal, non-commercial use only. The use of this feed on other websites breaches copyright. If this content is not in your news reader, it makes the page you are viewing an infringement of the copyright.

About The Author: Robert L. Mues
Robert Mues is the managing partner of Dayton, Ohio, law firm, Holzfaster, Cecil, McKnight & Mues, and has received the highest rating from the Martindale-Hubbell Peer Review for Ethical Standards and Legal Ability. Mr. Mues is also a founding member of the "International Academy of Attorneys for Divorce over 50" blog.
Internet Evidence In Ohio: Will It Hold Up in A Court of Law?