SPOUSAL SUPPORT LEGAL ALERT
The Implications Of The New Tax Proposal On Your Divorce. Provision In New Tax Would Eliminate Spousal Support Deduction.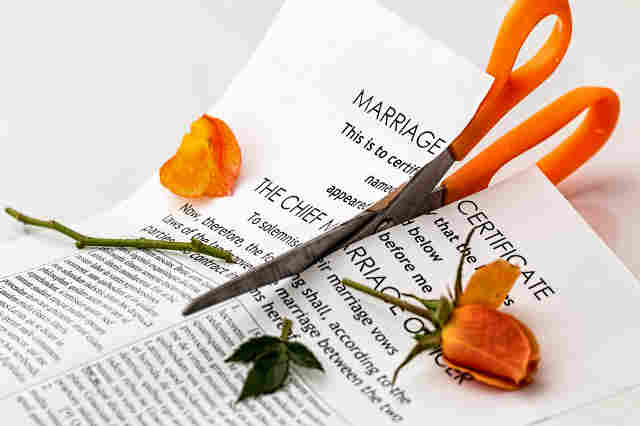 This could be a BIG deal in your divorce case! Are you planning on continuing your divorce case into next year? Are you perhaps in a position to complete it in 2017? The new tax proposal recently unveiled may make you think twice.
The Tax Cuts and Jobs Act contains a provision that would effectively eliminate the deduction that tax payers receive for making spousal support payments. Click here to read the full text of the proposed Act.
As the law currently reads (and has for around 75 years) , the person paying the support is allowed to deduct the amount, while the person being paid is required to claim it as income and thus, pay taxes.
When determining spousal support, courts take into account the fact that the paying spouse is able to deduct the amount of spousal support paid on his or her taxes. Should the new legislation pass as presently written, the payor spouse will lose their deduction, thereby raising their tax burden which may reduce the amount of income available for spousal support payments.
According to the IRS, in past years the amount of spousal support deductions claimed far exceeds the amount of spousal support income reported. Such discrepancies have helped drive this new proposal
Whether you are a fan of the new tax proposal or not, it is definitely worth considering what its implications could mean for your pending or impending divorce if it's not concluded before the new year.
Do you need help with your Divorce or Spousal Support in Dayton? Call us now to schedule an appointment. We can help!.
Contact one of our Ohio Divorce Attorneys today.
© 2017 – 2018, Ohio Family Law Blog. All rights reserved. This feed is for personal, non-commercial use only. The use of this feed on other websites breaches copyright. If this content is not in your news reader, it makes the page you are viewing an infringement of the copyright.

About The Author: Robert L. Mues
Robert Mues is the managing partner of Dayton, Ohio, law firm, Holzfaster, Cecil, McKnight & Mues, and has received the highest rating from the Martindale-Hubbell Peer Review for Ethical Standards and Legal Ability. Mr. Mues is also a founding member of the "International Academy of Attorneys for Divorce over 50" blog. Mr. Mues has also been a dog owner for 55+ years, and just recently, he and his wife are the owners of "Ralph", a rescued mixed Wire Hair and Jack Russell Terrier.
LEGAL ALERT: New Tax Proposal Will Eliminate Spousal Support Deduction in 2018!